One former real life basketball wife, who's now a widow, is accused of spending a million dollar insurance policy in 10 months.  Find out what she bought inside and get the deets on a former NFL baller who beat up his ex-boyfriend over a pack of soy sauce.
One basketball widow's draw-dropping tales of excess could have cost her four kids their future financial stability now that it's been disclosed that she spent $1M in less than a year.
Former NBA player Lorenzen Wright signed a $1 Million life insurance policy in 2010 after before he filed for divorce from Sherra Wright, hoping that his kids would be taken care of if he died. Unfortunately….he was found dead five months after the policy went into effect.  Interesting timing.
Now you might think Sherra would save money for her kids' college funds or perhaps save some of the $1M for the future….but no. She didn't. In fact, reports by commercialappeal.com say most of the money was gone within 10 months.
So how do you spend away your kid's future and dead ex-husband's legacy?  Here's some of the expenses:
$26,000 on a Lexus
$32,000 on a Cadillac Escalade
$69,000 on furniture
$11,750 for a trip to New York
$339,000 to buy a new home and renovate
$7,000 on a pool
$5,000 for lawn equipment
$34,000 on lawyers
Well….we hope they took pictures and still have their memories.
In other foolish sports news……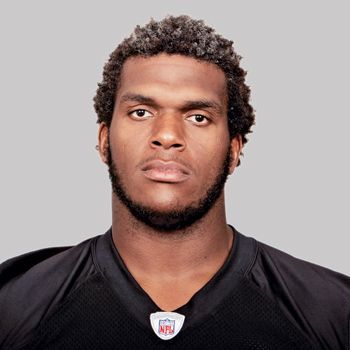 Kwame Harris, a free agent who has played for the San Francisco 49ers and Oakland Raiders, was involuntarily "outed" today when he appeared in San Mateo County Superior Court today on charges he assaulted his ex-boyfriend when an argument over soy sauce went too far!
Kwame is being sued by his former lover Dimitri Geier civilly for assault, battery, false imprisonment, negligence and both intentional and negligent infliction of emotional distress.
According to the San mateo County news, it all stems from a dinner the two had on August 21, 2012 at a Menlo Park restaurant when Dimitri poured soy sauce over a plate of rice.
For some reason, this didn't sit too well with Kwame and they began to argue for seven minutes. The pair had long since broken up but clearly had been holding on to a few issues. After the argument, Kwame, who had previously agreed to drive Dimitri to the airport, decided a cab would be a better option.
While they were removing Dimitri's clothes from Kwame's car, Kwame accused Dimitri of stealing his underwear, so he tried to pull D's pants down. Because of this, Dimitri reportedly struck Kwame three times in the face but that only unleased Kwame's anger and Dimitri ended up at the hospital "having surgery to repair broken orbital bones and required a metal plate to repair the damage."
Though Dimitri threw the first punch, he is considered the victim because he was the most badly injured.  Kwame's attorney Alin Clintean feels he will be vindicated saying, "This really is a pure self-defense case. He was attacked. He was in fear of his life and his physical well-being."
Kwame is now free from custody on $75,000 bail but faces up to 7 years in jail if convicted.
SMH….what's up with the soy sauce anger though?  He was REAL mad.