Kanye West has been chillin' in Paris for several days taking in the Fashion Week shows.  Now his pregnant girlfriend Kim has joined him for the Haute Couture shows.
Check out their Parisian dinner date inside…
A few weeks ago on "Live With Kelly & Michael", Kim revealed that she and Kanye want to live in three different cities with their baby–New York, L.A. and Paris.  Mainly because it will help he or she be "well rounded."  Guess she thinks they're on a Brangelina tip.
So the attention loving twosome went to one of their fave cities this week to take in the fashion shows and the fine dining.  The twosome were spotted bundled up at Lassere Restaurant last night after hitting the Colette show: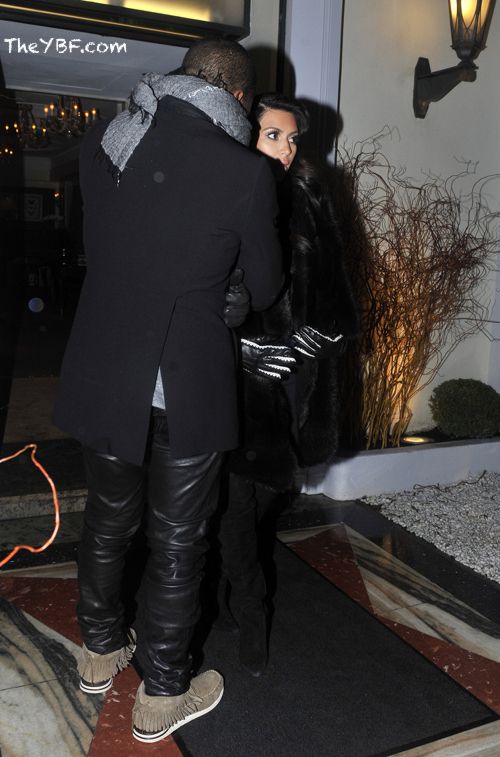 Their baby is reportedly due this July.  And since the new "Kourtney & Kim Take Miami" show is off to a bleak start with only 1.7 mill viewers during its premiere weekend, we're sure some type of baby drama will get written into the "reality show" soon.  Get ready…