LaLa Anthony is clearly not letting any of the rumors about her marriage get her down.  Because the reality starlet looked gorgeous on last night's red carpet at the Hip Hop Inaugural Ball.  She hosted the event alongside Terrence J.  
We've got the pics of all the celebs who came out to celebrate President Obama's second term…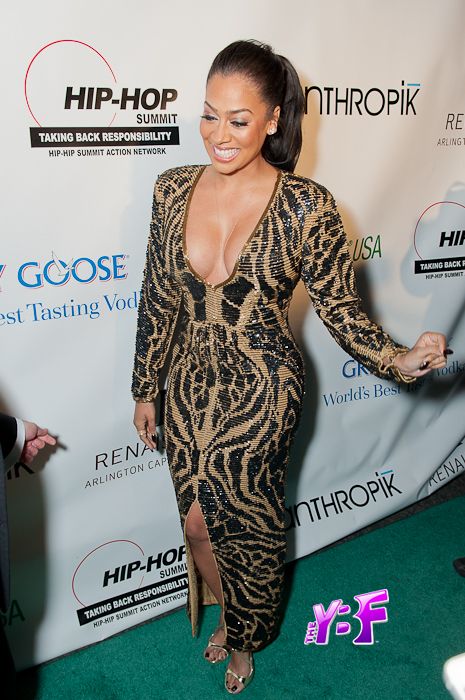 In a Lillie Rubin nude and black deep V cut beaded gown and Jimmy Choo shoes, LaLa kept it sexy for the Black Tie affair at DC's Harman Center last night.  She told us on the carpet, "I'm just so honored and happy to be here. [Co-host] Terrence is my brother. And tomorrow, being a part of the official Ball, will be incredible."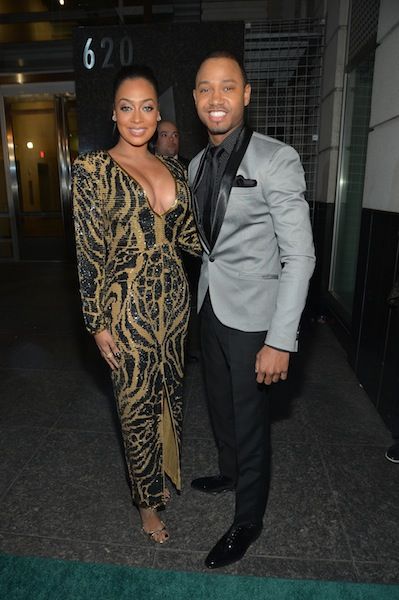 La & Terrence looked great as the hosts for the event, which honors members of the hip hop community who are doing great things in their own communities.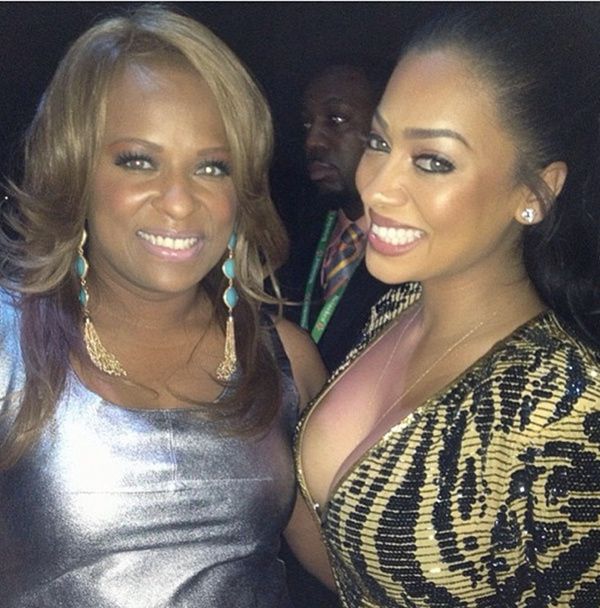 And backstage, emcee YoYo was there and snapped some pics with the hosts.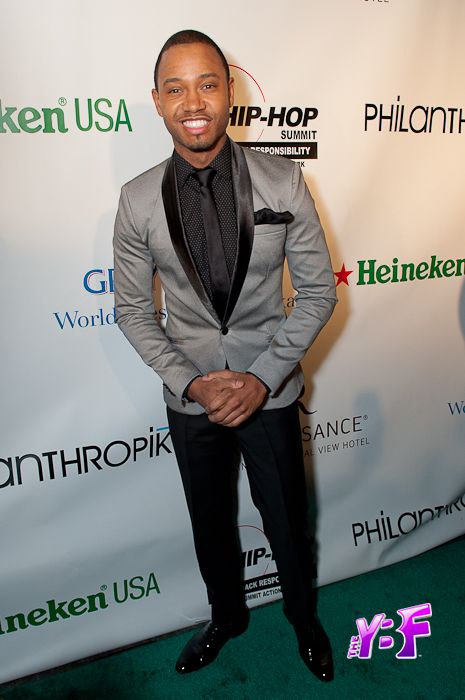 Terrence kept it dapper in a Tom Ford slacks and shirt and a silvery grey jacket from Zara.
Angela Simmons rocked an eye popping black sequined bust-cut out dress by Albanian designer Devushka.
And we can't even be mad at her for flaunting that killer bod.  Many couldn't pull this look off but it works for her personality.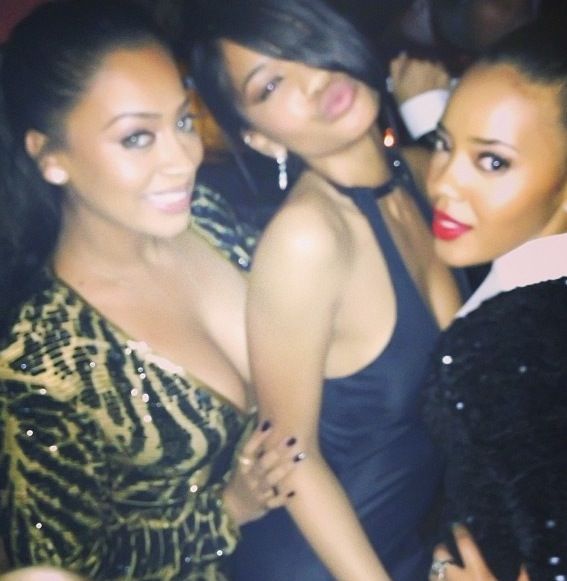 La & Ange kicked it with model Chanel inside the Ball.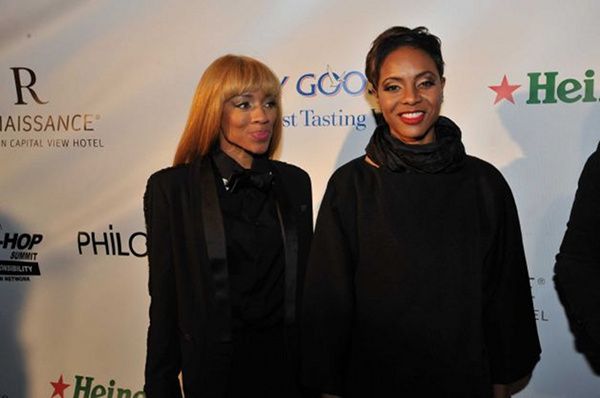 Lil Mama and MC Lyte walked the carpet together as Lil mama was there to honor the femcee.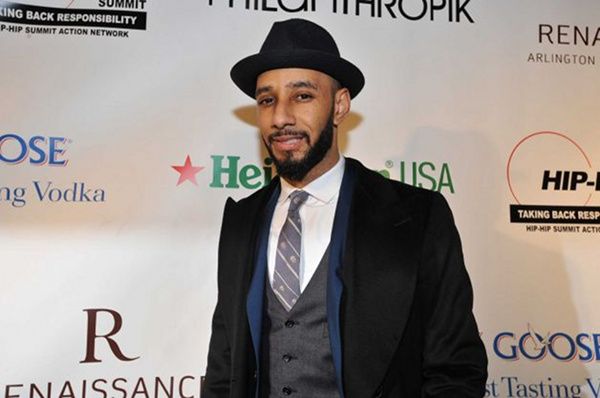 Swizz Beatz was there to receive the Impact Award.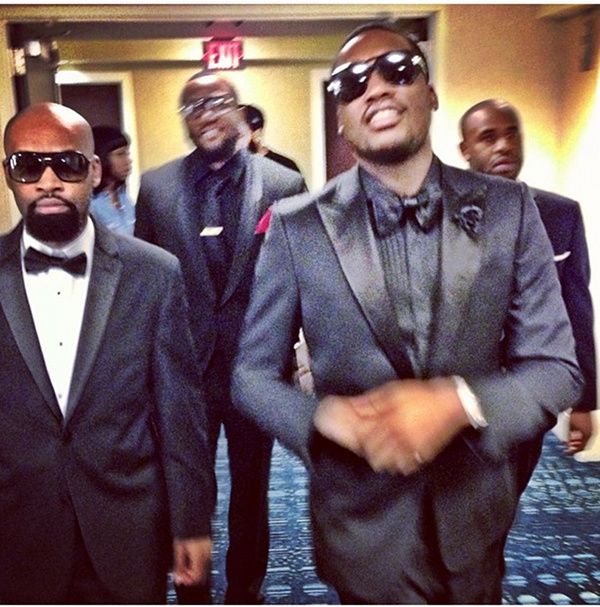 Meek Mill instagrammed a pic of his entourage on their entrance.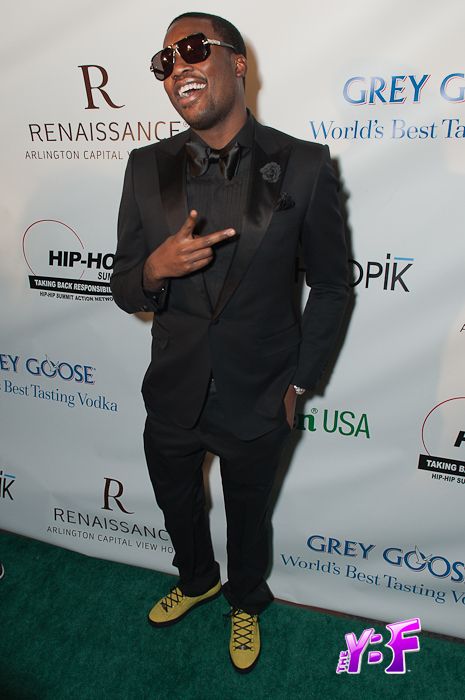 Most men clean up well in a suit and Meek kinda fits that rule….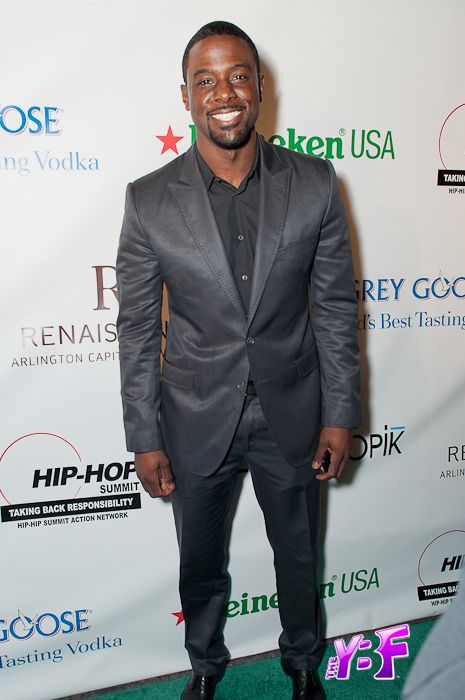 Lance Gross looked his usual sexual self.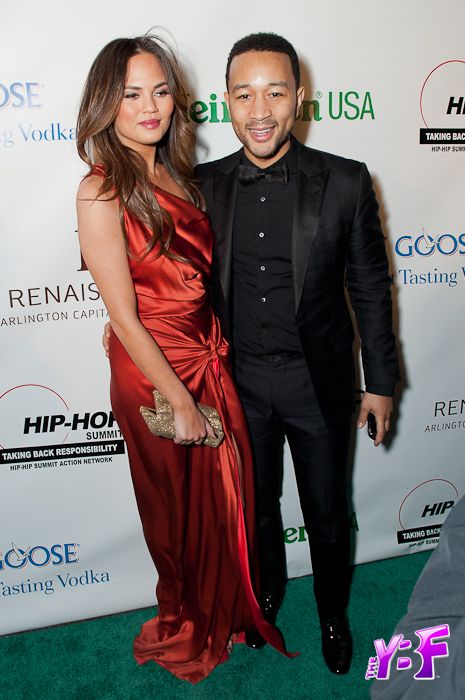 John Legend and fiance Christine Teigen hit the event.  John will be performing at the official Inaugural Ball tonight.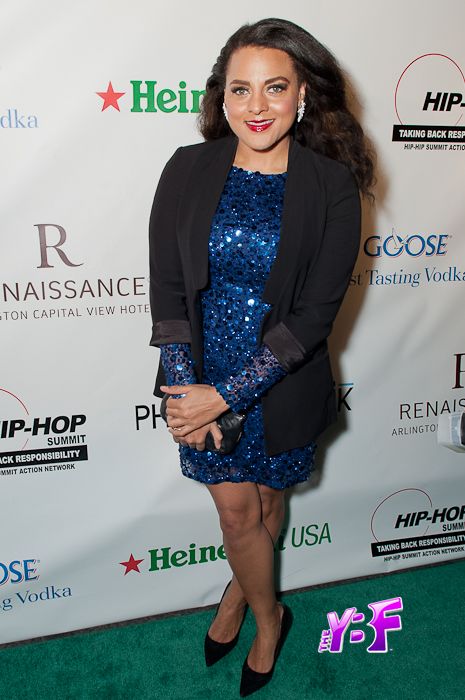 Marsha Ambrosius hit the stage at the Ball to perform "I Hope He Cheats On You" and "Butterflies".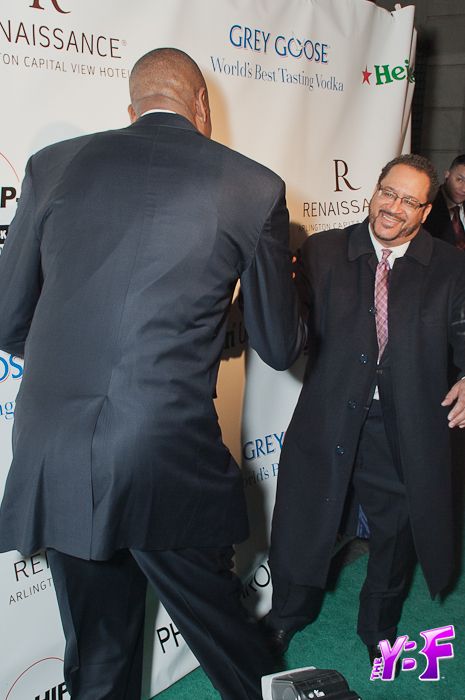 Former NBAer Dikembe Motumbo came out to enjoy the festivities.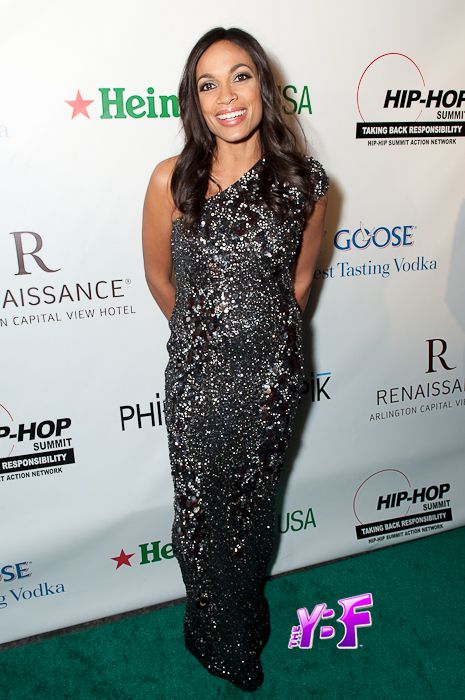 Rosario Dawson is kept it sparkly on the carpet as she was there to present.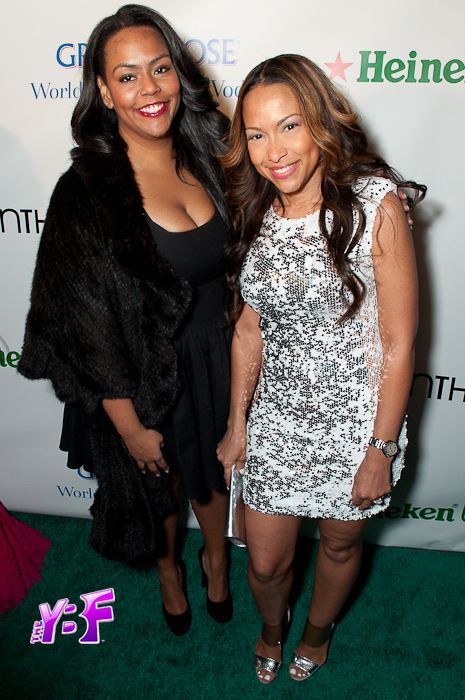 WEEN founder Valeisha Butterfield broke away from her new baby boy she has with her NBA hubby Dahntay Jones to attend the event last night.  She was there with WEEN co-founder Kristi Henderson to present to Dr. Ben Chavis: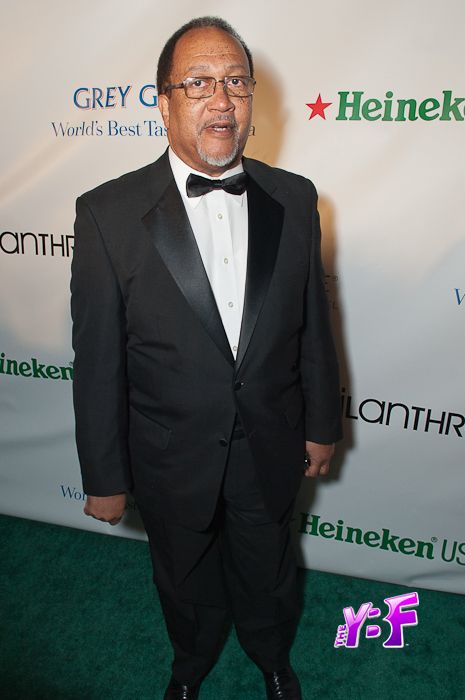 By the way, did you know Dr. Ben has 8 kids–4 boys and 4 girls?
2 Chainz threw on his suit to receive the Street Soldier Award for his work in getting former felons and minorities to register to vote. Too bad he got into a slight scuffle at the afterparty with a random party goer.
Oh Tyson Beckford.  We get that you wanted to color coordinate with your model girlfriend Shaninah in her Garcia dress.  But this ish is just loud.
NY Giants baller Victor Cruz brought his fiance along for the ball.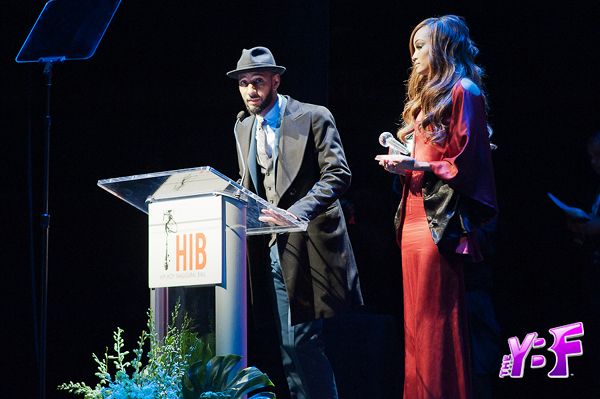 Both Swizzy and MC Lyte hit the star to accept their awards.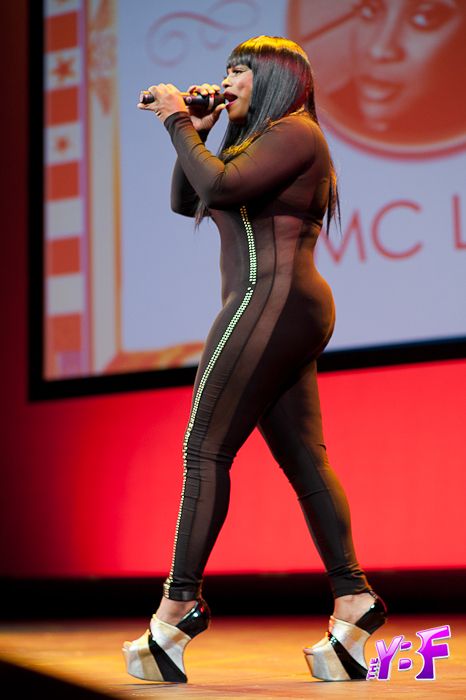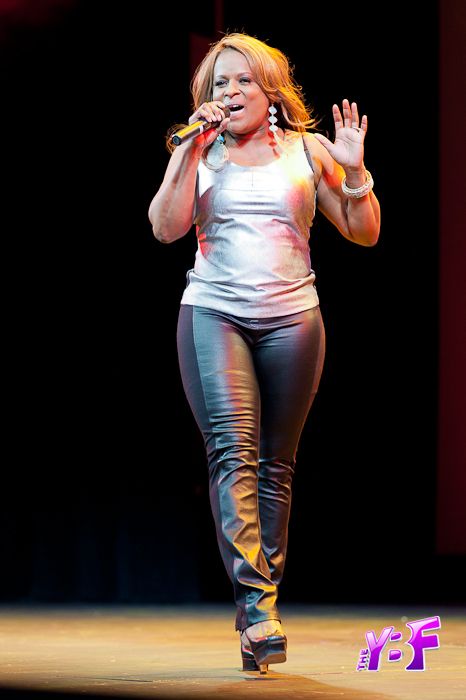 And YoYo and Smooth gave a tribute to Lyte for her Lifetime Achievement Award.   And, of course, was the livest performance of the night.
Fab times all around.  If you missed our LIVE from the scene tweets from last night, check 'em here.