"LAHH ATL" star Mimi Faust is back in the headlines and responding to reports that she's lost custody of her daughter to Stevie J.  Find out what she said inside and see her reveal her new man Nikko (she clearly has a type).  Plus, Mariah Carey appeared on"Nightline" and dishes on Nicki Minaj and her family.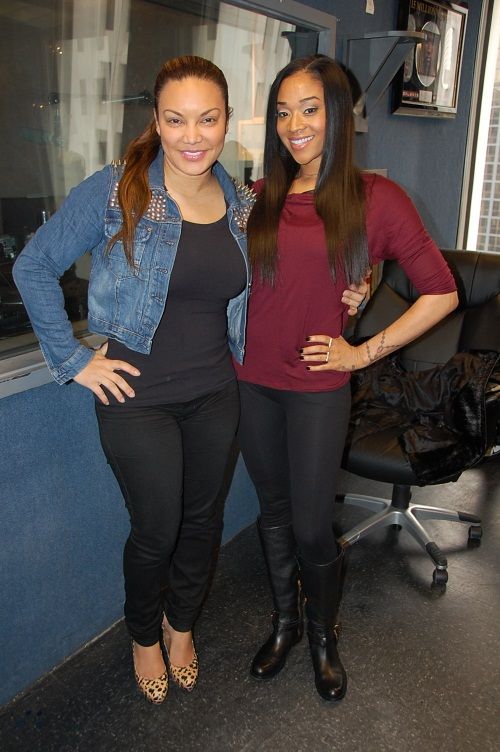 Though VH1 viewers are now hooked to the antics of the new cast members of "LAHH 3," Mimi Faust, who was one of the most popular stars of "L&HH ATL" is still grabbing headlines…but not very happy reasons.
Mimi also dropped by V103 in Atlanta to talk to Egypt where the subject of Stevie J and custody came up.  Mimi (who brought her new man Nikko to the studio).
Mimi said dropped Eva off to see her grandfather (Stevie's dad) one Saturday and Stevie felt some kind of way because Mimi didn't come inside to say hello.  In her defense, she said she had no reason to go inside.
After that, she said Stevie texted her later that day and said he was taking her to "Supreme Court" (*teehee*) so he could get custody.  Mimi says she texted him back saying, "On Saturday"?
While speaking about where they stand, she said, "There is no relationship there. I try to co-parent. I'm not sure what he's doing or trying to do. Obviously you see what he's trying to do: messy, drama, lying still. Constant. It never stops."
Mimi also denied being a drug user and said she would be willing to take a test.  She then spoke about Nikko saying he will be on the next season of "L&HH ATL" and he's a producer she met years ago. He moved to ATL to be with Mimi and is working on a project in the area. Meanwhile, he said Mimi is "the one".  He looks and sounds like someone else we know…..
Egypt even commented that Nikko looks like Stevie and Mimi said that she likes what she likes.  Obvi.
wait….there's more…..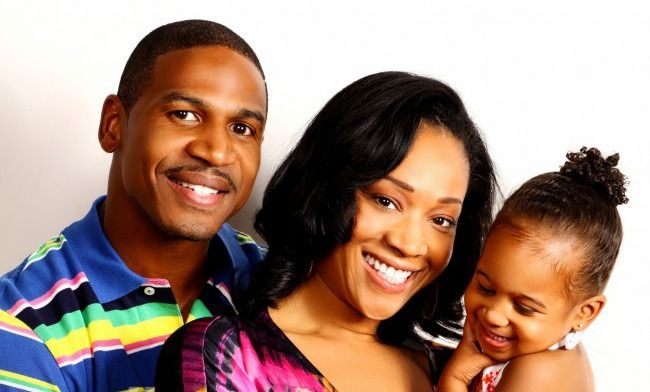 During another recent interview, Mimi responded to reports that she'd lost custody of her daughter Eva to Stevie J (the trio pictured above) saying,
"If he has custody, I would like for him to put the paperwork up. Matter of fact, I will give him and anyone else, $5000 to show custody papers. I have not been to court one time, about my daughter. It's bullshit, a complete lie. There's no custody issue–that's it. The man is a liar. We sat in that therapy office and he admitted he's a compulsive liar."
She continued,
"Unfortunately, the man that I decided to have a child with, is a little bit immature. No matter what I do, it's never good enough for him. If I have Eva with me, he says I'm keeping her from him. There's no winning [with me], with him. It's as simple as that."
Mimi added that Stevie only starting keeping up drama when Mimi decided she no longer wanted to be a part of his triangle with Joseline Hernandez.
"This just started after I just did not want to deal with him anymore. That's when it really got ugly. It happened when he decided to be w/ Joseline, honestly. You can't have the both of us. If you want to be with Joseline, then by all means, go do that. You're not gonna be with me and Joseline. That's not going down. When he made his decision to do that, I decided to exit stage left. Eva was with me to the beginning of her life, up until honestly, about just three months ago, when I really started to get busy, when we started shooting. She was with me. Day in and day out."
That lying Steebie….
Also on television…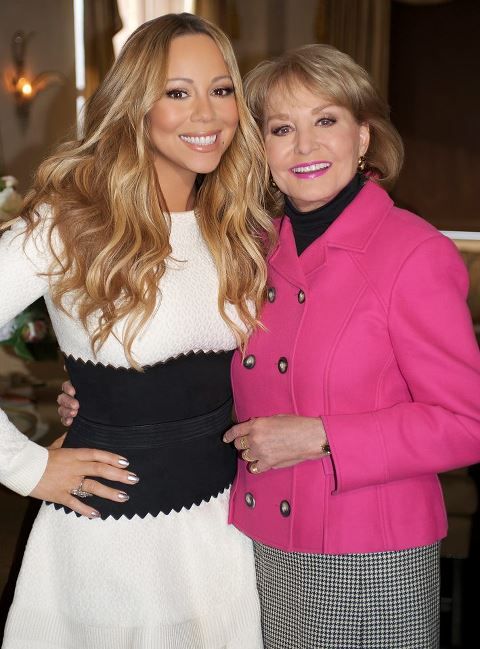 Pop star Mariah Carey appeared on "Nightline" last night where she discussed her role on "American Idol" (debuting January 16) and also chatted about her public feud with Nicki Ninaj and more.  Pee the shade she threw saying she didn't know anything about Nicki's alleged diss on "Hell Yeah"…or that she sang at all. Here are the highlights:
On feuding Nicki Minaj and her threats: 
"It felt like an unsafe work environment.  Anytime anybody's reeling threats at somebody, you know, it's not appropriate. I'm a professional. I'm not used to that type of environment.
On hiring more security –
"I just felt it was the appropriate thing to do. Sitting there on the road with two babies, I'm not going to take any chances."
On where she and Nicki stand now –
She says they have made up. "For all the drama, I hope it helps the show," Carey said. "I think it's a classic, classy show and it didn't need this."
On husband Nick Cannon and his health –
"It was very serious, but he's got some great doctors who really got in there and helped him out and at this point he is doing great. He's better than ever."
On daughter Monroe –
"I call her Miss Monroe, and that kind of dictated her personality. She's a total diva. She's into jewelry. She's fascinated by jewelry."
On son Morrocan –
"He's my pal. He'll just watch movies with me. We've watched 'Shrek' I don't know how many times. We watch movies all the time together, relax. He's more chill."
Also, fans will get hear Tommy Mottola finally tell his side of the story about his marriage to Mariah when he releases his book Hitmaker on January 15 and addresses claims that he was mentally and emotionally abusive.