Fab chick Nana Meriwether, previously Miss Maryland 2012, went on to assume the title Miss USA 2012 yesterday during a special ceremony held at Trump Tower.  Find out more about the pageant queen inside….
Nana Meriwether, a 27-year-old South African beauty, was crowned Miss USA 2012 yesterday during a ceremony held at Trump Tower in New York City.  Nana, who represented the state of Maryland in the 2012 Miss USA pageant, was originally first runner-up in the competition but assumed the title thanks to Olivia Culpo's big win at the Miss Universe 2012 pageant.
Donald Trump, who owns the Miss Universe organization, commented on the extraordinary women who compete in the pageant saying, "They're brilliant, they're really into charity and the world of charity, and they're phenomenal people. They're very solid. In many cases, they went to the best colleges. In the case of Nana, she was a great athlete—a volleyball player [at UCLA]. "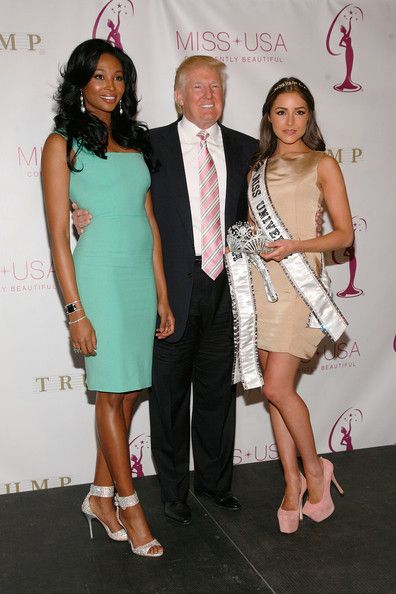 In fact, the word "great" might be an understatement as Nana was a "two-time NCAA All-American, a Collegiate Volleyball Update Player of the Year and a holder of three national NCAA women's volleyball records" at UCLA. She also played professional volleyball in Puerto Rico and trained for the 2008 Olympics.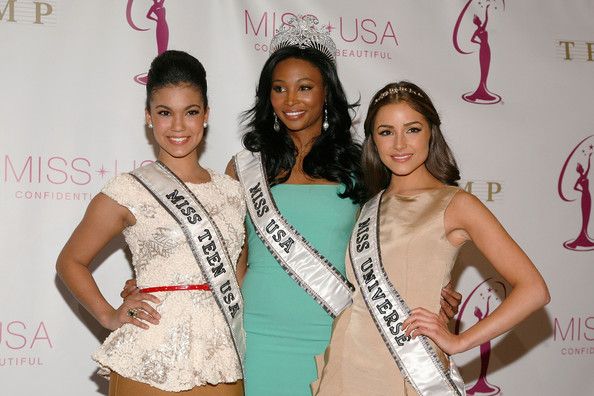 Nana, who also posed with fellow YBF chick Miss Teen USA Logan West, has taken both the LSAT and the MCAT and is currently applying to medical schools while assuming the role of Miss USA and running The Meriwether Foundation, which supports AIDS/HIV clinics schools and orphanages in five African countries.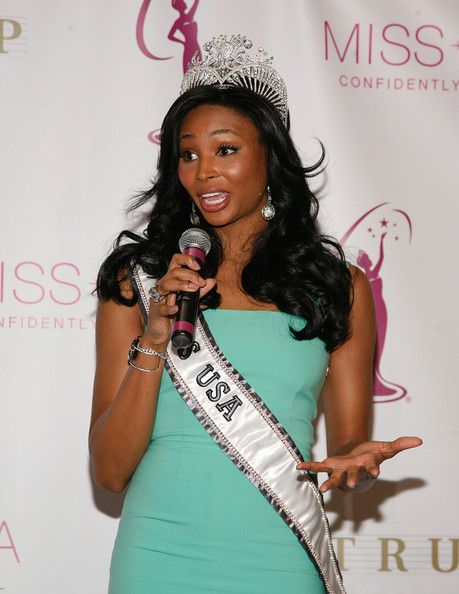 And there's an interesting reality tv tie-in to Nana's win as many folks have commented that she looks a lot like "RHOA" star Cynthia Bailey who had a famous run-in with former Miss USA Kenya Moore.  Kenya even tweeted about Nana's win….