Nicki Minaj, dressed in her signature pink and a gold Versace necklace, chatted with Jay Leno last night on "The Tonight Show" where she talked about her performing arts background in high school and how she had dreams of becoming a bus driver as a child.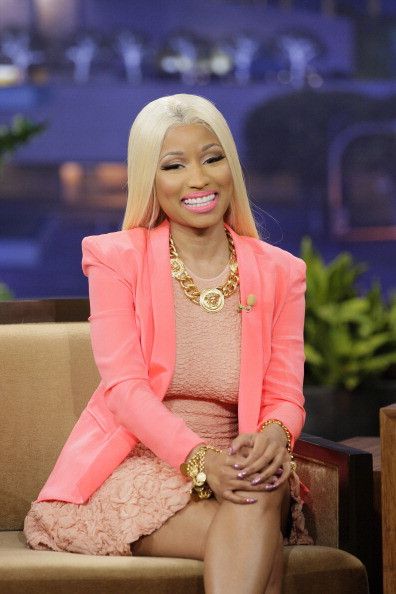 Nicki has come a long way since that dream and said that if she ever became president that she would make "illegal" u-turns "legal" because she hates driving to the next corner.  Yes…the important things.
She also talked about her role on "American Idol" (which starts tonight on FOX!) and talked about what she looks for in a contestant.  The head Barb says she wants that "IT" factor that she can't really describe, but you know it when you see it.
<iframe width="420″ height="315″ src="http://www.youtube.com/embed/i6uin7EP9xM" frameborder="0″ allowfullscreen></iframe>