Rihanna and Chris Brown were out partying in the LA area last night.  Together.  See their pics inside…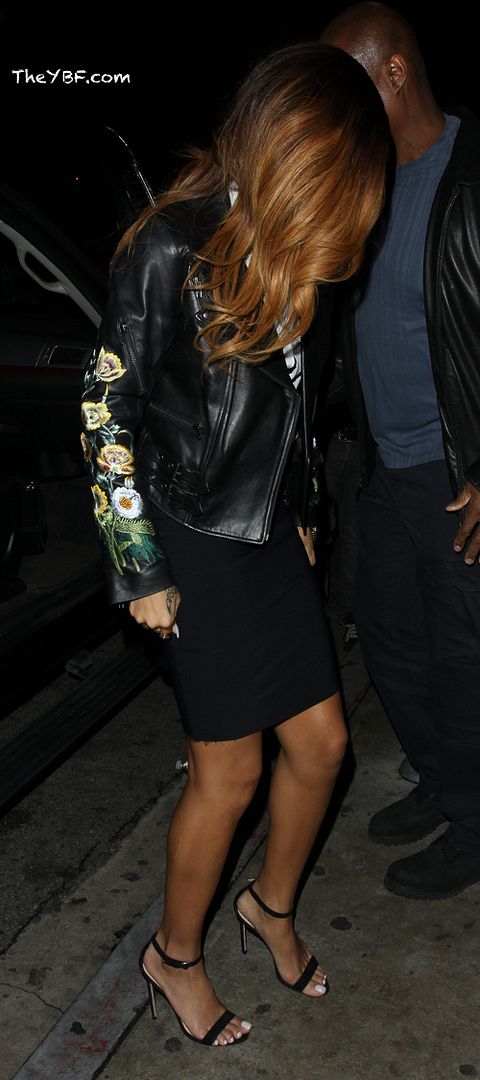 Last night, Rihanna was spotted heading into Greystone Manor in West Hollywood, CA.
Inside the club, she was seen partying with Chris Brown.  The duo are currently working on another collaboration which will likely end up on one of Chris' upcoming projects.  Oh how convenient.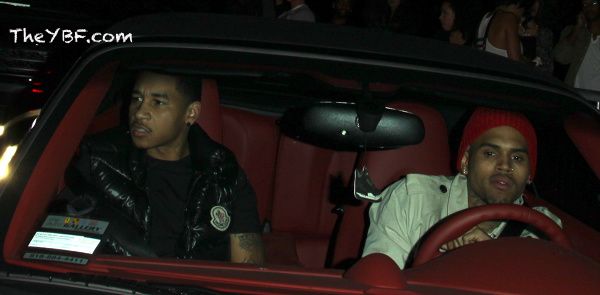 Later on, Chris was also seen leaving Greystone as well (he and Rihanna came in separate vehicles).  Chris recently tweeted about the winter collection of his "Black Pyramid" line becoming available.  So….we guess Kae will finally get her girl's version of that line "The Kill" off the ground…