Rihanna's new single cover for her track "Stay" is raising a few eyebrows.  Check out the ode to Chris Brown inside, plus her "Pour It Up" cover….
The track, which appears on her latest release Unapologetic, is all about about her singing her heart out about wanting her lover to stay….even though she doesn't know how she fees about it.  So it's only right she has a picture of her and her on-again off-again lover Chris Brown (possibly from their first very public night out at the club) as her cover.
Something tells us (if this image is in fact from their club date) the video will be footage of them at the club that night as well…since we're told cameras were rolling everywhere.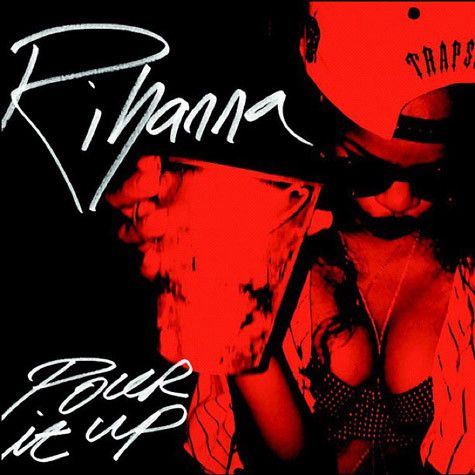 Another single cover she released is for "Pour It Up", another new single off Unapologetic.  It's a pic of her drinking it up during her time at Coachella this past summer.
<script src="http://player.ooyala.com/player.js?embedCode=Rrbm5lODpcGnp-lAeMTTFmKNz3cKXu0q&width=100%25&height=100%25&deepLinkEmbedCode=Rrbm5lODpcGnp-lAeMTTFmKNz3cKXu0q"></script>