Rihanna and her friend Capricorn were spotted leaving the club last night in Hollywood.  See the "Diamonds" singer after a night of rocking out inside…..
Rihanna spent last night partying at The Roxbury in Hollywood. The Battleshipactress was recently honored or should we say dishonored for her performance in the flick with a Razzie award nomination for worst supporting actress.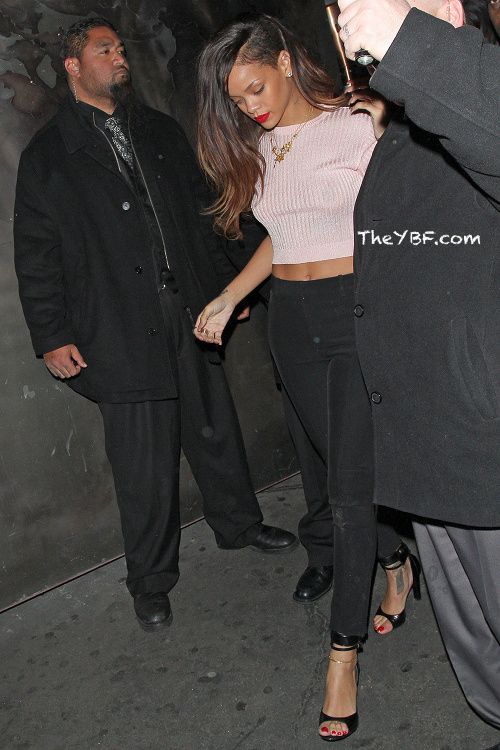 Clad in black leggings, a midriff baring top and her new long locks, Riri also wore a chain which read "Gran" in honor of her deceased Gran Gran Dolly.  We also suspect she might have went braless.
And we're sure Bad Girl Riri will be whipping her long hair back and forth at her acting critics when she performs at the upcoming Grammy awards on Feb. 10, 2013 (from 8–11:30 p.m. ET/PT).  There's also a rumor that Chris Brown may join her on stage.  Perhaps they'll perform "Ain't Nobody's Business."