It looks like Chad Ochocinco has finally made peace with his split from Evelyn Lozada and he's moving on….very quickly. He's already been spotted on the beach in Miami with one chick and now he's in Spain with another. See how he moves inside….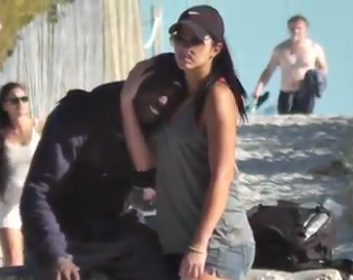 When Chad Ochocinco FIRST split from Evelyn Lozada, he wasn't trying to hear any of that "divorce" nonsense and kept referring to her as his wife.  But after pics (and video) of him caressing a young white woman in Miami surfaced a week ago…we see he's come to terms with the divorce.  But….that was LAST week.
THIS week….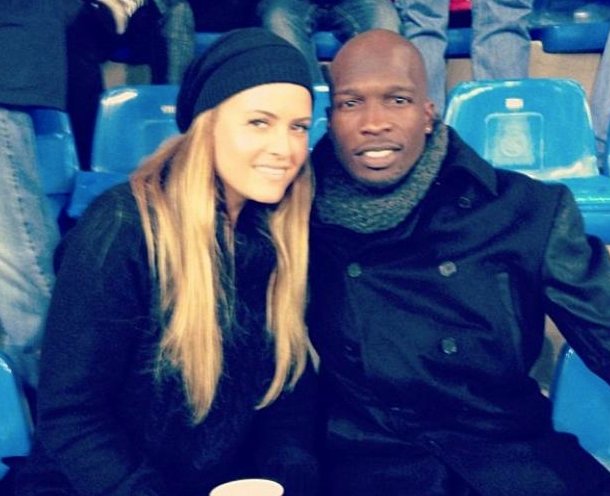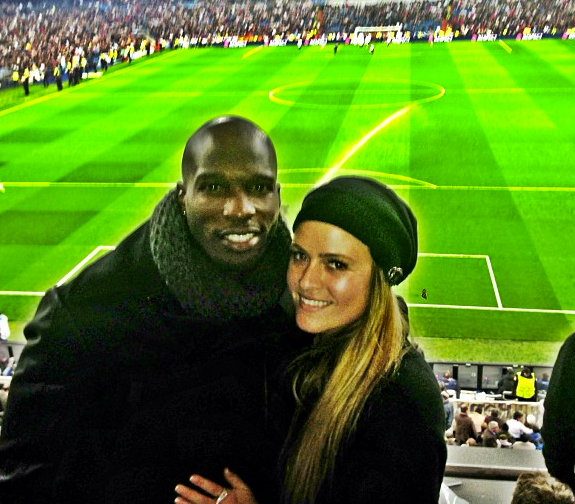 He's now in Madrid, Spain with Lauren Popeil, the chef and CEO of Popeil Cuisine.  We're not sure what they are up to in Spain, but we're sure Lauren is having fun.  She tweeted that she is having a great Valentine's Week with Chad and can't stop smiling.
Oh….