They may have been completely cuddled up at the Grammys and Grammy afterparties, but it seems something may have changed.  Rihanna and Chris Brown reportedly avoided each other at the club on Wednesday night…and she was at the club solo on Valentine's Day.  We've got the deets inside…
Rocking a cute orange ruched dress, "Pour It Up" chick Rihanna made her way to Blok nightclub in L.A. last night.  And Breezy wasn't in her mix on this day of love.  She actually Instagram'd a tweegram saying, "Mary Jane will be my Valentine."  And then posted a pic of weed in the shape of a bouquet…and she called it green roses.  Of course.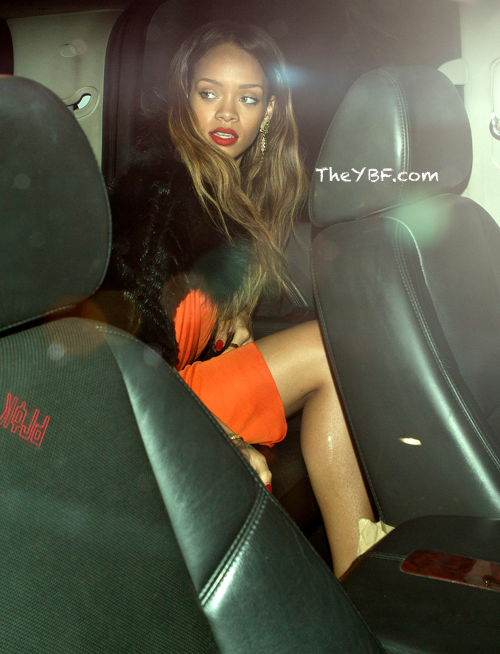 She arrived to the club solo and left solo as well.  And word has it that Wednesday night, both she and Chris popped up Playhouse in L.A.  But partied at separate tables.
"Rihanna refused to sit with or even near Chris – and when Chris noticed she was there, he made a huge show of rubbing his presence in her face," a source told the Daily Mail.
Interesting….
Rih jets to London soon to debut her River Island Collection at London Fashion Week.  And her 25th birthday is also in a few days.  We'll see if Breezy turns up for any of that.

The way to Rihanna's heart … is through her lungs … 'cause the pop star says she got a WHOLE LOTTA MARIJUANA for Valentine's Day … and she's totally stoked.
Rihanna posted her V-Day haul on Instagram … along with the message, "Roses are green! Somebody knows how to make me happy."
The question is … who got her the gift???