As if her post-baby bod wasn't already hot enough, Beyonce Knowles' entire SHAPE magazine spread has hit the net.  And she's looking more confident and fab than ever.  You've seen the sneak peek, now check out why Bey's got every right to say 'Bow Down' inside…
For her brand new SHAPE magazine shoot, 31-year-old Bey's spilling ho she dropped those 57 pounds of baby weight by dancing it off.  And she eats tons of fish and subs her rice and pasta for quinoa.  Yep, just a few secrets from Queen Bey on how she whipped her body back into "Crazy In Love" video shape…the size and feeling she says int he mag she wants to get back to.  She tells the mag:
The most important thing about creating a healthy lifestyle is figuring out which workout makes you happy.
So inside her SHAPE mag spread, the "Bow Down" singer is showing off those curves and that shoe game while rocking sexy monokinis, high waisted briefs, and more.  And she knows how to keep it sexy while leaving a couple things tot he imagination.
For the shoot, she danced around the set while the photog captured movement shots: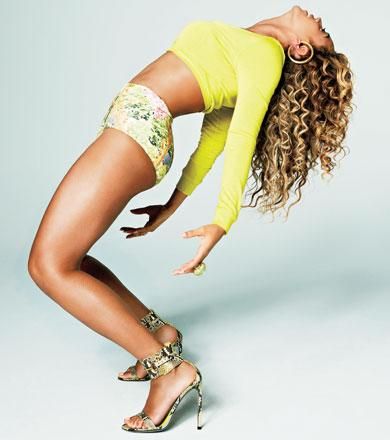 And she rocked a hot Herve Leger by Max Azria Pre-Fall 2013 skirt and bra top combo, easily our fave look: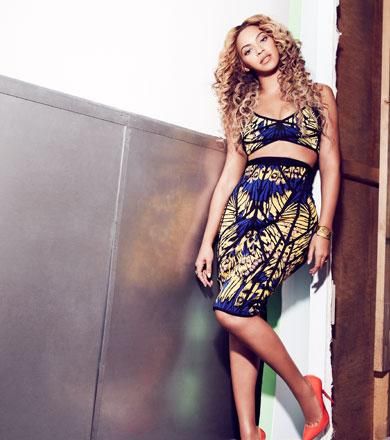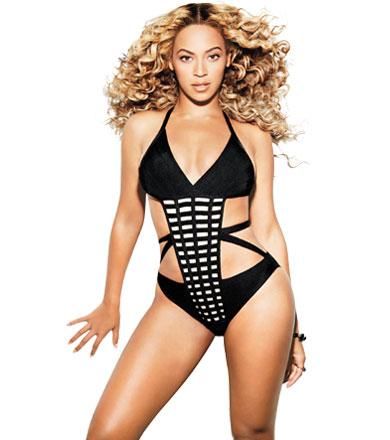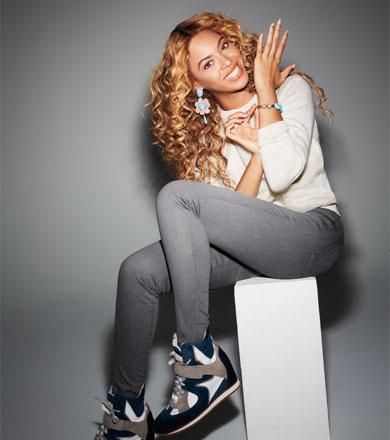 And for those who think she hates sneakers.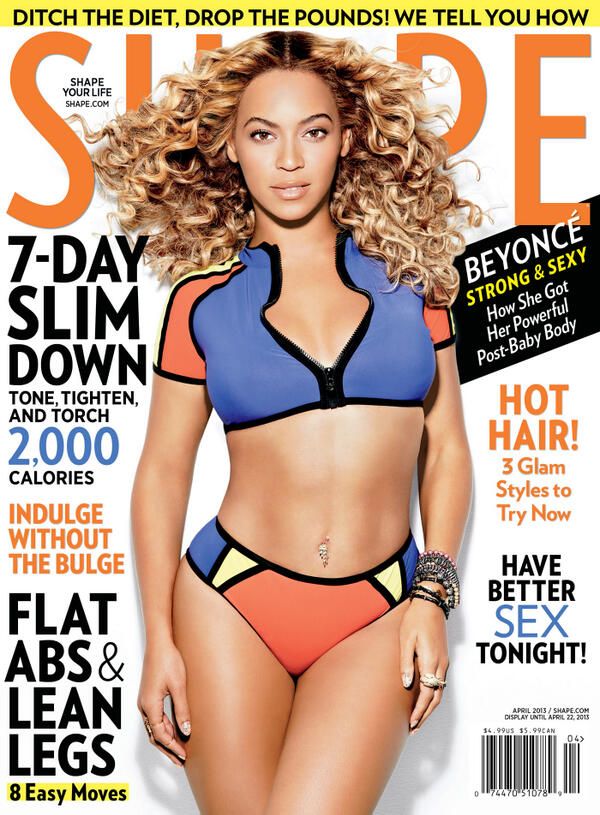 SHAPE mag, with Bey rocking a Karla Colleto colorblock two piece on the cover, hits shelves this week.