Rapper Lola Monroe celebrated the pending arrival of her bundle of joy with a Hollywood Hills baby shower thrown by Cassie. See pics from the party inside…
Former stripper turned video vixen turned rapper Lola Monroe was spotted glowing during her baby shower in the Hollywood Hills over the weekend.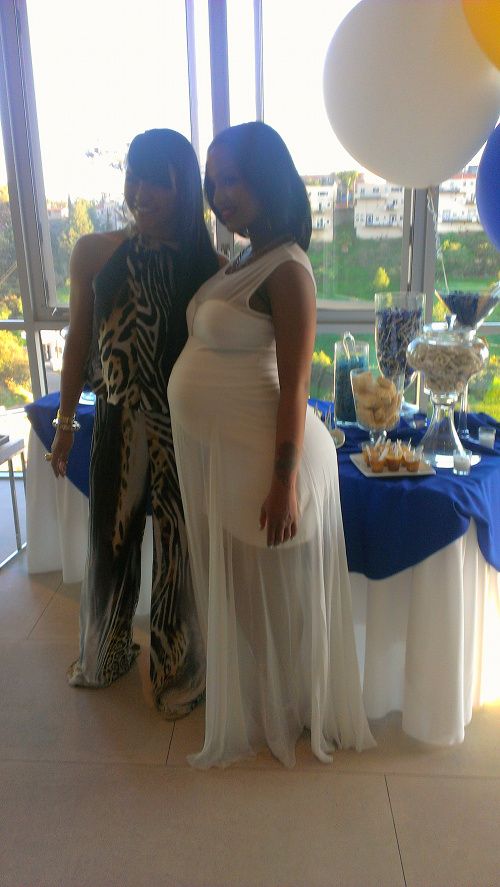 The party was thrown by Diddy's gal Cassie whom Lola thanked for the beautiful celebration tweeting, '"Thaank u @CassieSuper 4 being so special n throwing me such a beautiful baby shower!!ur such a great friend #Rare #Genuine Love u so much! ❤"
Casse was all smiles as she rubbed Lola's baby bump. And you'll recall that Lola made an appearance on Cassie's "All Gold, All Girls (Remix)."
Guests included singer Teairra Mari, top model Toccara Jones, rapper Hazel-E and eye lash guru Jammal Buster.  Lola tweeted, "So much love today…friends and family..in town to the ones that flew in. Thank you for joining us to be apart of something special."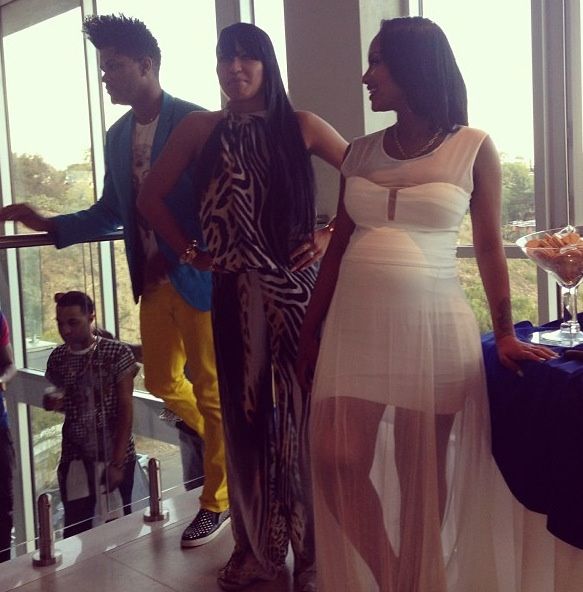 Lola's body hugging maternity dress was by BCBG.
EXTRAS:
1.  New Orleans rapper Mr. Magic, who was once signed to No Limit records, died Friday night in a car accident.  The crash, which occured in Hattiesburg, MS, also claimed the life of his wife.  Reportedly, the couple's 12-year-old daughter survived the accident.  Story.