Chris Brown did a little image rehabilitation yesterday as he was spotted spray painting a mural for kids in Miami, Florida yesterday.  Find out where he was inside…..
While his boo Rihanna is traveling around on her Diamonds tour, he's spending his time outside of the studio doing productive things.  Chris Brown was in Miami yesterday where he spent the day spray painting a mural with children for the Symphonic Love Foundation Global Best Buddies Day.
It was Chris' good deed of the week, as all proceeds went to the charity that helps youngsters with intellectual and developmental disabilities. And we all know he could use a little image rehab after fights with everyone from Frank Ocean to his former bodyguard Big Pat have gone public.  Plus, dude loves to paint, spray paint and create art.  So it's a win-win.
It's great to see that this was one act of giving back that Chris "actually" completed as folks in the LA District Attorney's office has raised red flags about a ton of community service hours he claims to have completed in Richmond, VA.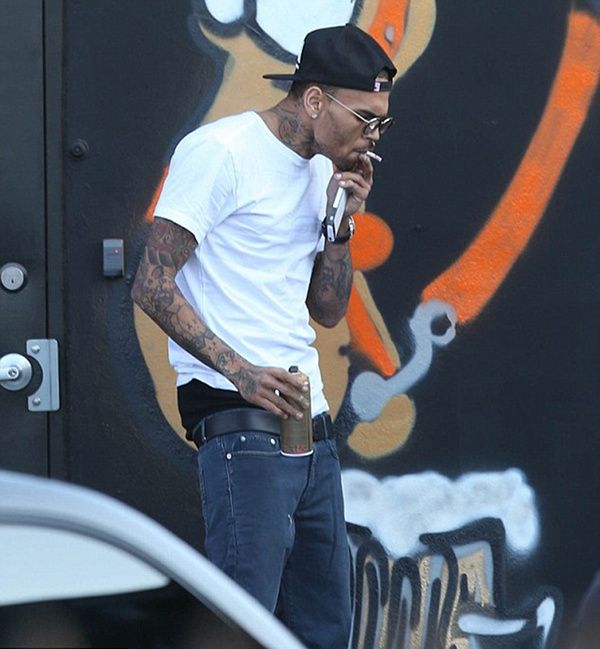 Chris love the kids………
Pop Art star Romero Britto (who's famous for his neo-pop art and sculptures), joined in the efforts and assisted Chris in creating the mural.  Good look for Breezy….