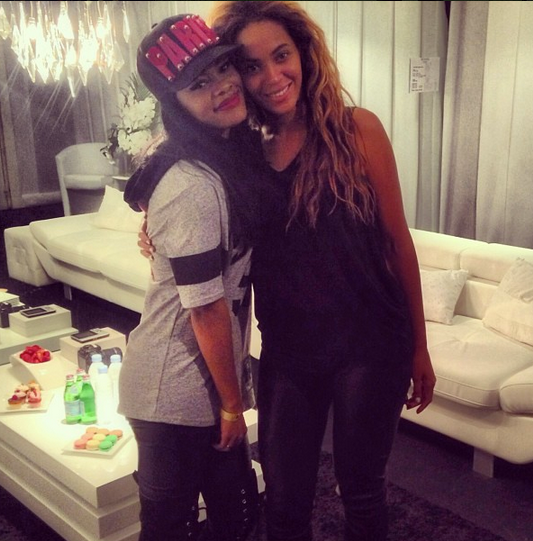 Teyana Taylor checked out "The Mrs. Carter Show" during its tour stop through Paris tonight.  See the words of wisdom the Queen Bee passed on to Teyana inside and find out why she banned photographers from her concert….
Teyana Taylor, who revealed that her debut disc with G.O.O.D. Music will drop this summer, partied in the City of Lights tonight with the Queen Bey at "The Mrs. Carter Show."  She tweeted, "Queen Bey. Carried. Snatched. Slayyyeeedddd."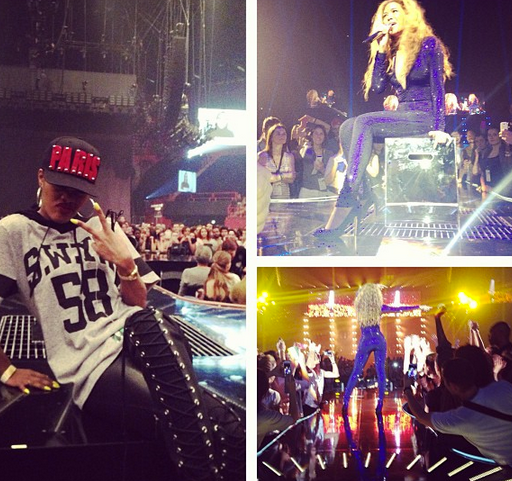 During their conversation backstage, Bey gave Teyana some words of encouragement that she decided to share with her followers on her Instagram account.
Left the show in tears… Had a lil heart to heart wit The Queen Bey after her show. She told me how proud of me she was, & she knew i would be a star since the first time I taught her my Harlem moves lol i told her im not impressed with me YET but my season is coming soon she checked me and said "ya season is NOW & When u stop worrying about what haters got to say, you'll start to notice that the RITE people are rooting for you. I am, I see you. I'm here for you whenever u need an ear"- Beyonce ❤❤ I love you Bey thanks for all of ur kinds words.
In other Bey news, there will be no more flash photography at The Mrs. Carter Show!  Due to a series of unflattering photos, Mrs. Carter has stopped issuing press credentials for her world tour. Any interested media outets will have to go through her own photographer, Frank Micelotta, who's been tasked with taking ALL official photos and distributing them to the press after the show. Of course…..she'll still alllow fans to keep their cell phones. #truediva