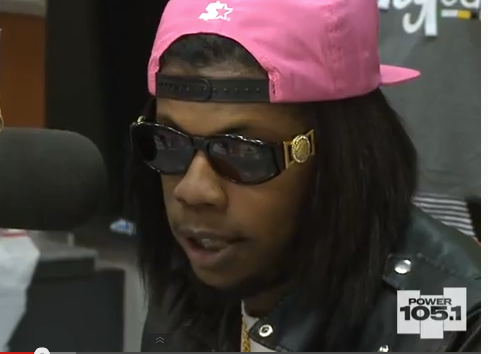 Trinidad James stopped by Power 105.1's "The Breakfast Club" where he dished about side chicks vs. main chicks.  Listen to the interview inside
"Females Welcomed" rapper Trinidad James chatted it up with "The Breakfast Club" this morning where the rapper debuted his brand new look.  Nope, doesn't look like he's taken a shower yet.  But he did switch up the hair.  When asked why he switched from the afro, he said he was getting his hair cleaned and he felt good about it.  And he's not worried about what other people think because, "I just do me all the time".  Clearly.
Trinidad then talked about side chicks versus main chicks and revealed that he thinks all men have BOTH.  He explained that side chicks are the ones that do things the "main" chick won't.
The hosts also commented about his teeth and joked that since he permed his hair and got a manicure (after signing with Def Jam and getting this new money), he's going to get his teeth fixed next.  We can only hope…