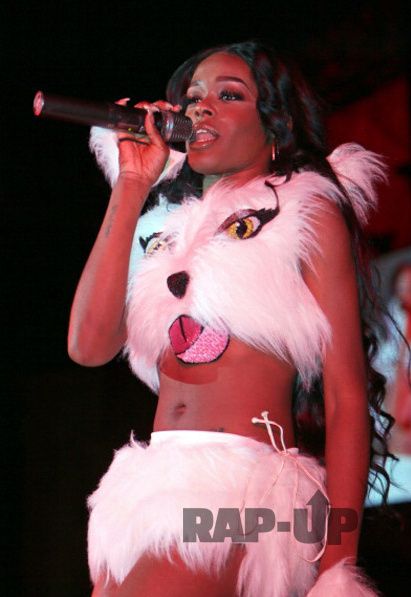 Rapper Azealia Banks hit the stage at the "Life Ball" in an outfit that had nine live.
Rapper Azealia Banks performed at the "Life Ball" in Vienna, Austria last night and she proved why she's truly a darling of the fashion world.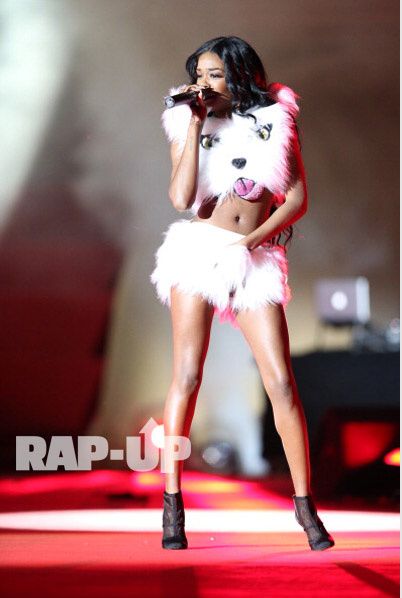 Before an A-list crowd that included Fergie, Bill Clinton and Elton John, the "1991" rapper donned an outfit which made her look like a human feline.  Fans of Azealia will note that she's an avid lover of cats…so the outfit made perfect sense.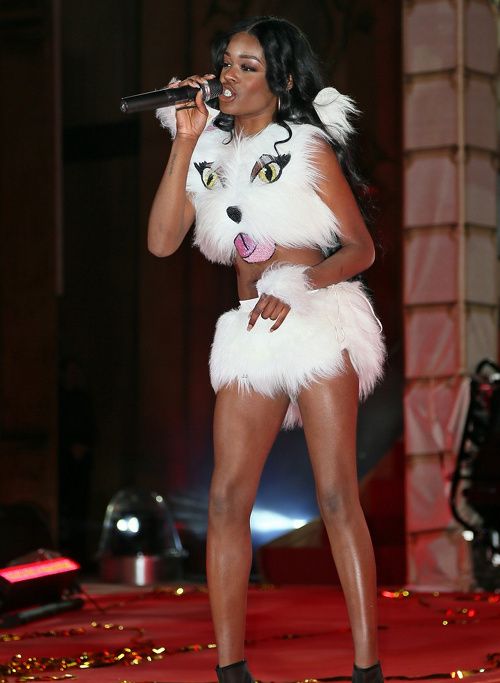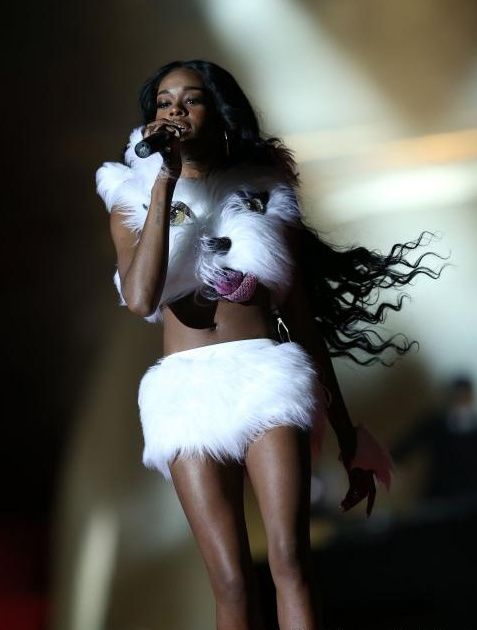 Thought her Broke With Expensive Taste disc has been pushed back, we've learned that her next single will be "ATM Jam" and feature Pharrell.