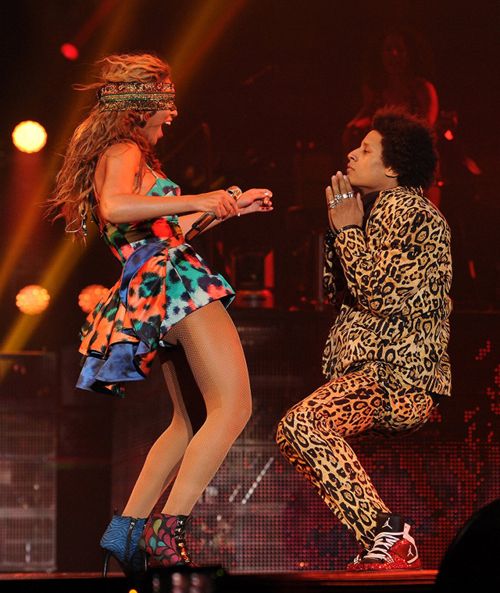 We're not saying the Beyonce is eating for two…but she sure loves her chicken!  See the receipt from Beyonce's recent outing in the UK and get the deets on how she shares her love of chicken with her crew….
Beyonce stans know that she LOVES Popeyes chicken, so it's no suprise that she and her crew indulged in their love of wings and ish while on tour.  Yesterday, after her tour stop through Dublin, Bey spent 875 pounds (about $1300) on a chicken feast from Nando's for her and her crew and dancers.   Nice!

Of course we know all of this food wasn't consumed by Bey alone, but you'll recall that she wants to give Blue Ivy a sibling. Folks will likely use this as "proof" that she's with child again, but we're not believing any of those rumors….yet.