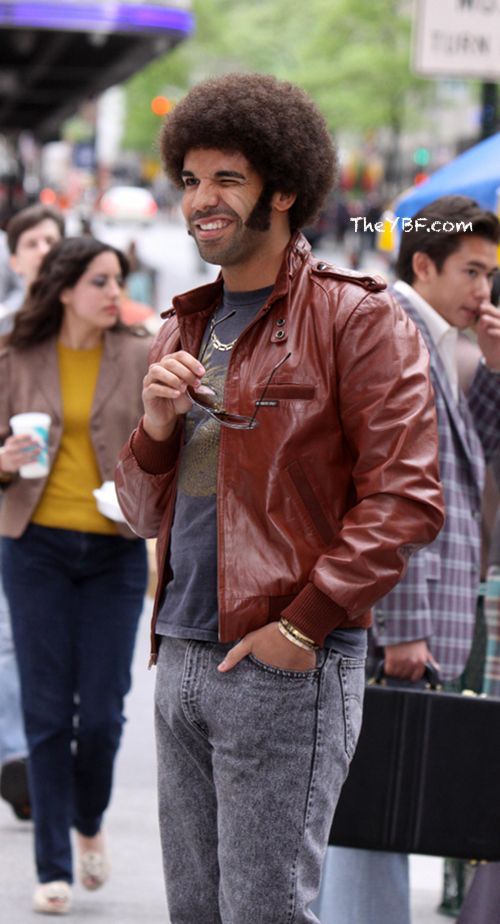 Drake is getting back to his first love…acting.  And he's making a hilarious 70's style cameo in Anchorman 2.  Check out the "5AM In Toronto" rapper flexing his acting skills inside, plus "Idol" champ Candice Glover kicking off her roller coaster ride of promo…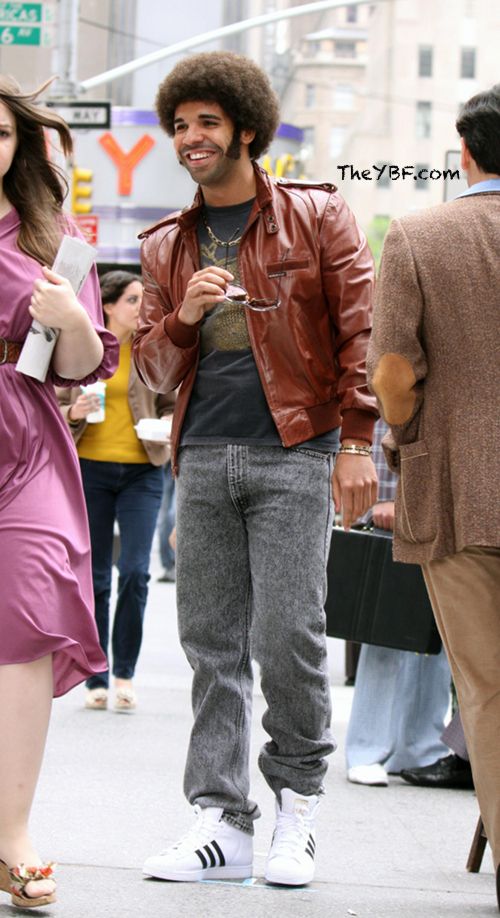 After Kanye shot his cameo for the upcoming Anchorman 2: The Legend Continues flick, Drizzy made his way to the midtown NYC set to put in some work too.  Drake filmed with stars Will Ferrell and Christina Applegate in front of Radio City Music Hall.  And since the comedy is documenting a news station from the 70's, Drake pulled out his stonewashed jeans, copper leather bomber jacket, and afro with sideburns for the occasion.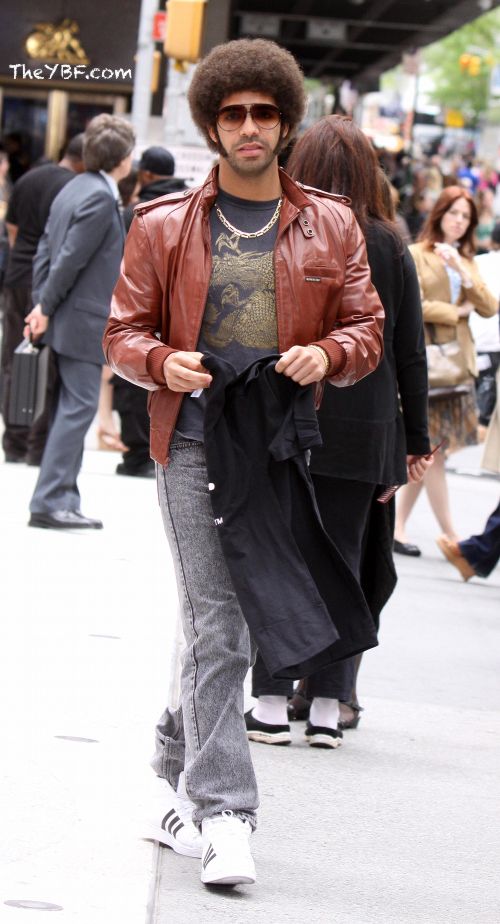 This guy.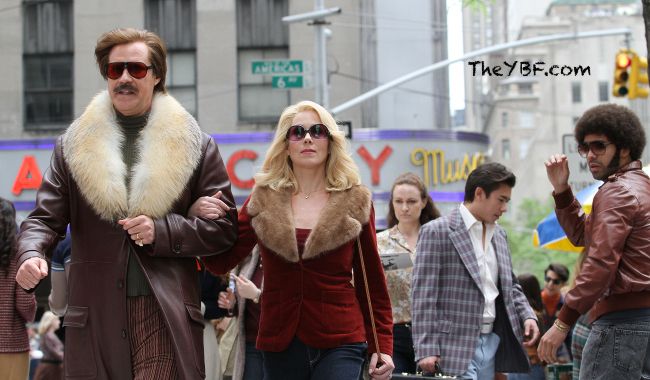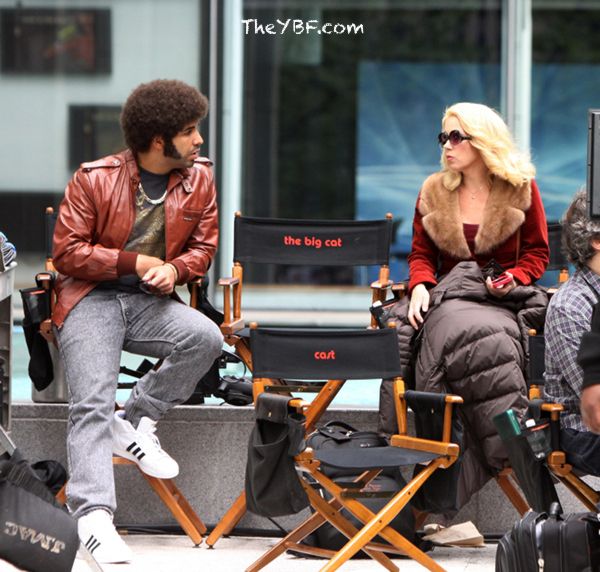 He was also spotted hamming it up with co-star Christina in their director chairs.  The movie is being filmed under a fake name–"The Big Cat"–so folks on the busy NYC streets don't know everything that's going on.