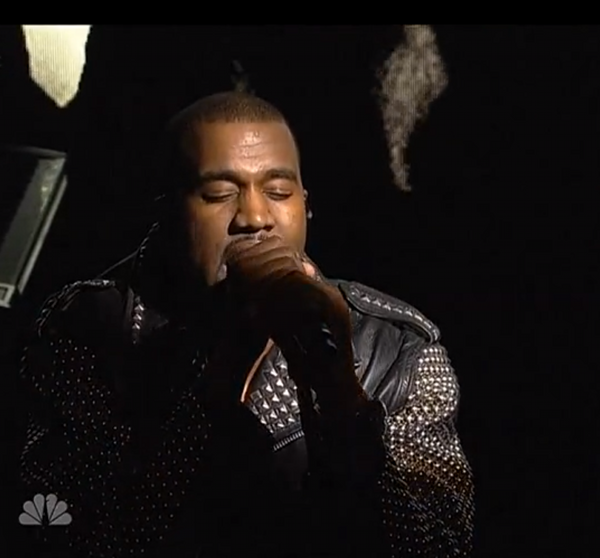 Mr. West had a lot to scream off his chest Saturday night on 'SNL". As the musical guest for the fifth time, Kanye debuted a brand new track called "Black Skinhead" and his other new track "New Slaves."
Check out both of Kanye's rock-style performances where he's bringing his social consciousness to the world, plus his new album artwork for Yeezus….
'Ye debuted an interesting track called "Black Skinhead" on "SNL".  And through all of the screaming and slight auto-tune, we could tell he was saying some powerful ish.  While images of fire, political slogans, advertisements and more played in the background (one said "Not For Sale"), Kanye was on 100 living the crowd a rock-style performance.
And if you're thinking that all dude needed was black nails and lipstick and we could have mistaken him for Marilyn Manson for that performance, you're not too far off.  The music reportedly sampled a Marilyn Manson song.  Check out his performance of "Black Skinhead" above.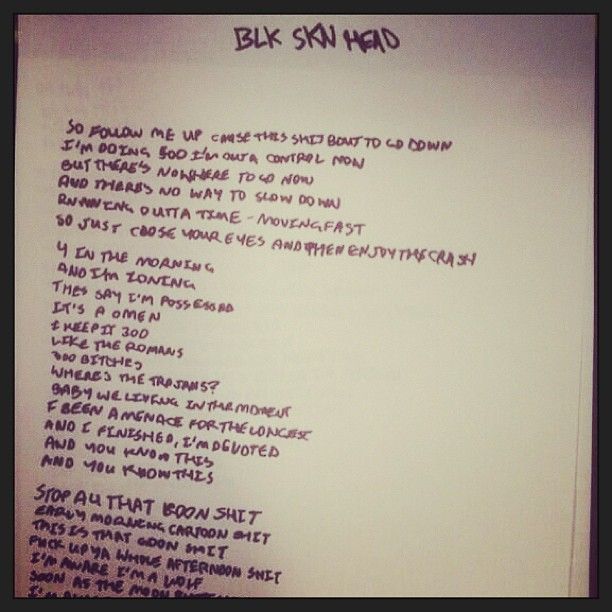 Kanye West SNL Performence "New Slaves" by BeastTV123
By the way, Virgil (Kanye's right hand) posted the lyrics to the track saying Kanye literally wrote "Black Skinhead" minutes before his performance. Luckily the network let him perform that piece on live TV (y'all know they like to know what they're getting before something airs live).
And here's his other performance from the night, "New Slaves." This performance comes one day after Kanye showed the visuals for the track guerrilla style in 66 cities around the world….projected against buildings.
Your thoughts? Scary genius…or just scary?
According to his girlfriend Kim Kardashian's latest Instagram pic, the Chi-Town native's upcoming album is called Yeezus (of course) and will be released June 18th.  Kim posted the album artwork below saying, "#Yeezus #RedYeezy's #SNL #Tonight #NewSlaves #YeezySeason #Donda #June18"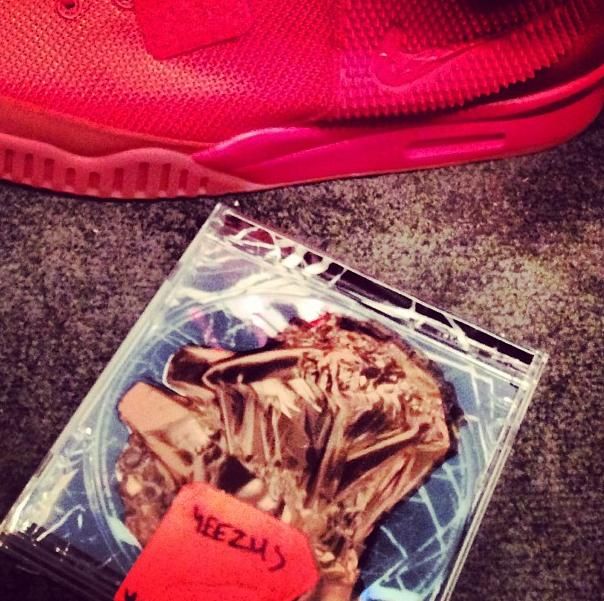 Well….