Rihanna knows how to work the sidewalk catwalk.  This afternoon in NYC, the "Right Now" singer made her way to her awaiting SUV rocking a maxi dress with a sky high split, a bright scarf on her head, and some words for Knicks baller J.R. Smith…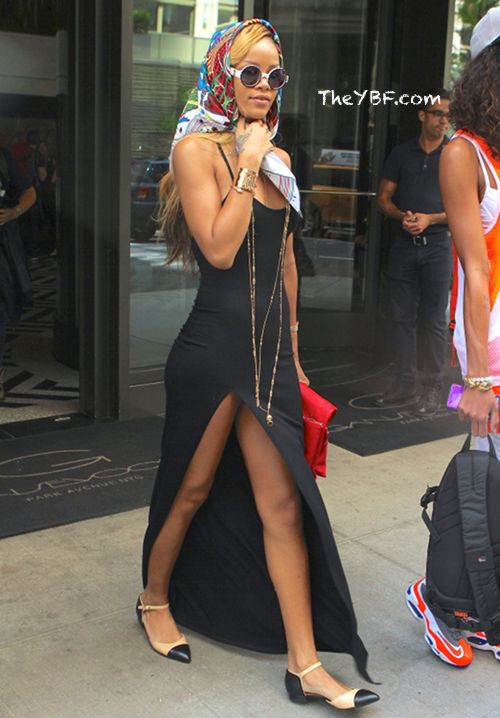 When pics surfaced of Rihanna partying it up at Greenhouse over a week ago–with J.R. Smith lurking in her VIP section–rumors started swirling that the twosome were a new item…in one way or another.
But like most rumors, it didn't hold much water as Rihanna was barely seen, if ever, even speaking to J.R. that night.  And it appears she's had enough of people accusing her of having a relationship with him.  AND she's done with people blaming her for his lackluster playoff capabilities.
So she replied to a Knicks fan who went at her about J.R.  And if this doesn't clear the air, we don't know what does: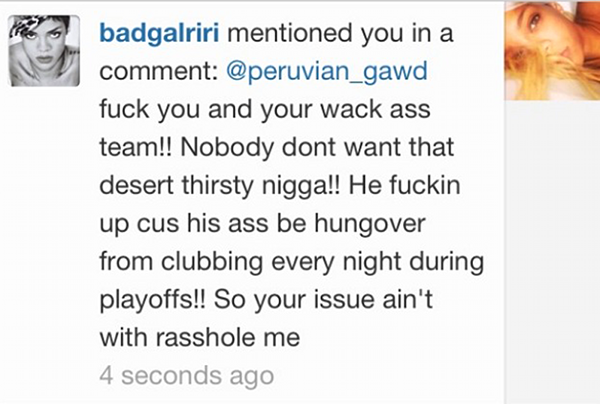 Not desert thirsty ni**a!  Dayyuuuuum.  Anywho, the Knicks are down 3-1 in this round of the playoffs and ish isn't looking good. Check out more pics of Rih holding her own this afternoon: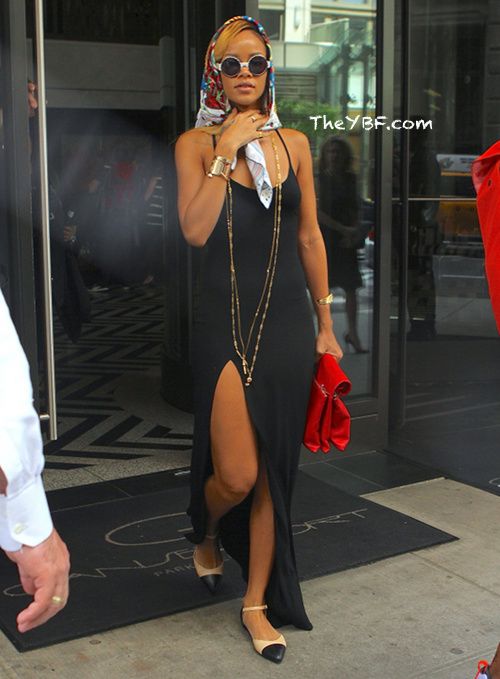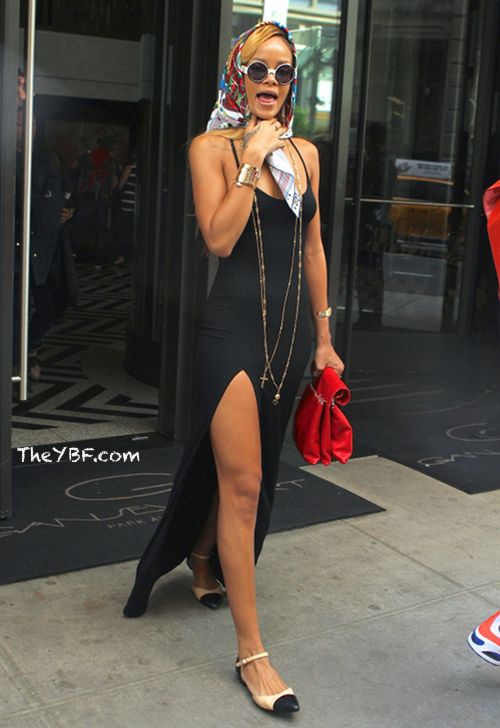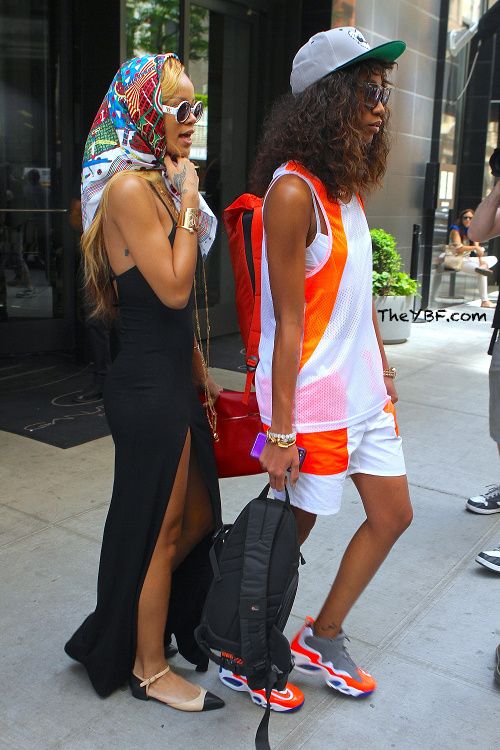 The Randomness:
1.  That damn Chris Bosh.  He may possibly be fined for this "ass-eating-like" move he pulled during Wednesday night's game against the Bulls.  He makes it SO easy.  STORY