Jay-Z might have gotten one of his #newrules shut down by Billboard, who says they won't be counting, for their charts, the 1 million Magna Carta Holy Grail album downloads Samsung is giving away to their users for free, but dude just gave his fans a cool little treat.  Find out how he revealed the new album's tracklisting, plus what we're already itching to hear….
On Saturday, Jay-Z's publicity team went into overdrive to promote the tracklisting for the upcoming MCHG album.  His head honcho of publicity, Jana Fleishman, conducted a scavenger hunt via Twitter by tweeted out pics of certain locales in Brooklyn…then handing out books with the tracklisting once fans figured out locations and showed up.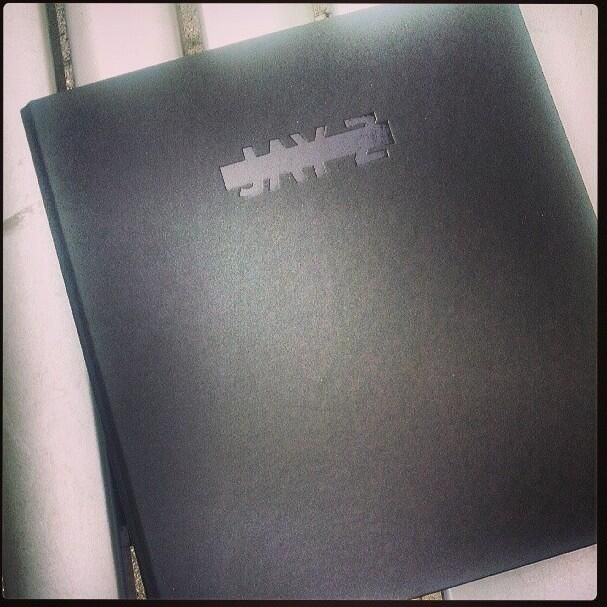 Lucky fans started tweeting photos of their books, and now the world knows the name sof the tracks that will appear on the album July 4th for 1 million Samsung users (and the 7th for the rest of the world).
Here's the full track list for "Magna Carta Holy Grail":
1. Picasso Baby
2. Heaven
3. Versus
4. Tom Ford
5. Beach Is Better
6. FuckWithMeYouKnowIGotIt
7. Oceans
8. F.U.T.W.
09. Part II (On The Run)
10. BBC
11. La Familia
12. Jay-Z Blue
13. Nickles & Dimes
14. Holy Grail (Bonus Track)
15. Open Letter (Bonus Track)
Looks like "Jay-Z Blue" is going to be a sweet ode to his baby girl Blue Ivy, possibly in the same vein as his "Glory" track he recorded just hours after her birth.
And Courtney Love revealed that she allowed Jay to use her late husband Kurt Cobain and Nirvana's "Teen Spirit" music for the album.  It's unclear for which song the iconic music will be used for, but we're SO here for all of that.