Beyonce, Jay Z, MC Lyte and Jesse Jackson were among the thousands who participated in Trayvon Martin rallies in over 100 cities around the country yesterday.  See photos from around the US inside, and hear the words of encouragement Jamie Foxx shared about Trayvon's mother, Sybrina Fulton.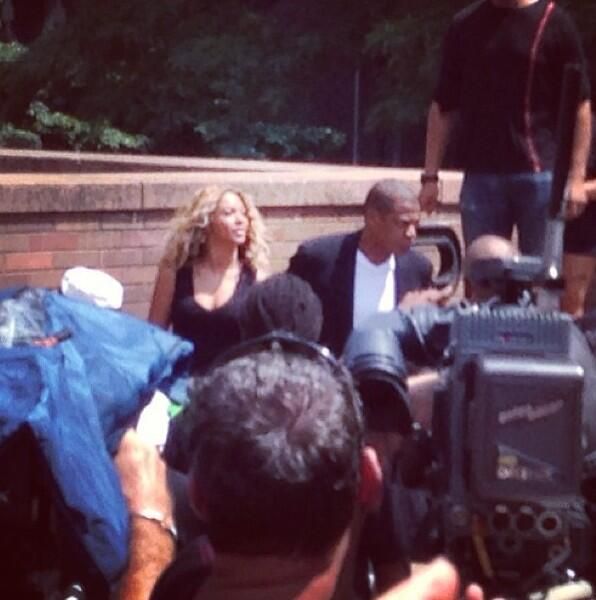 Music's most powerful couple, Jay Z and Beyonce, appeared at a memorial for Trayvon Martin in NYC yesterday.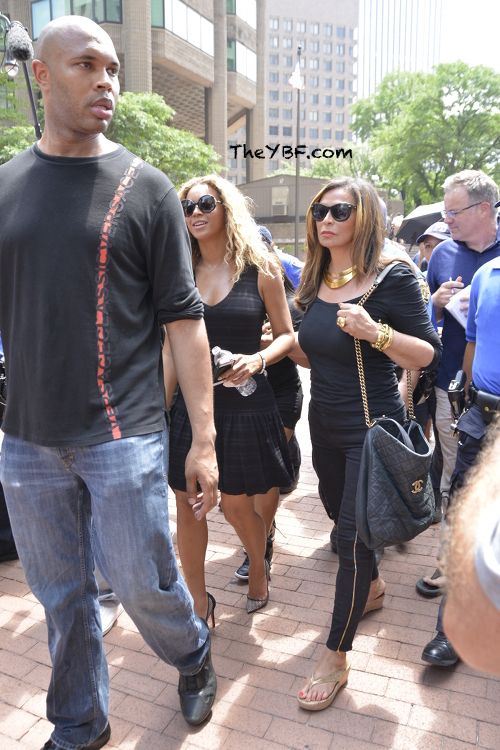 Beyonce was joined by her mother, Tina Knowles, as they walked alongside over 2,000 protestors in Lower Manhattan.  And it's clear that the Trayvon Martin verdict has touched the hearts of the entire Knowles family.  A few day ago, Solange Knowles participated in a rally at Borough Hall in Brooklyn.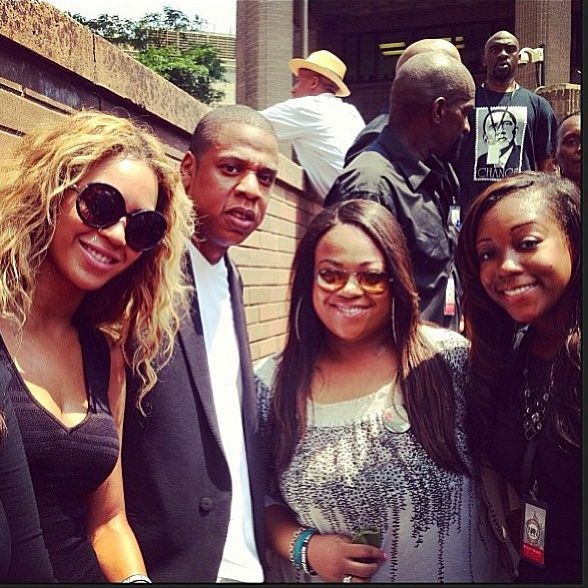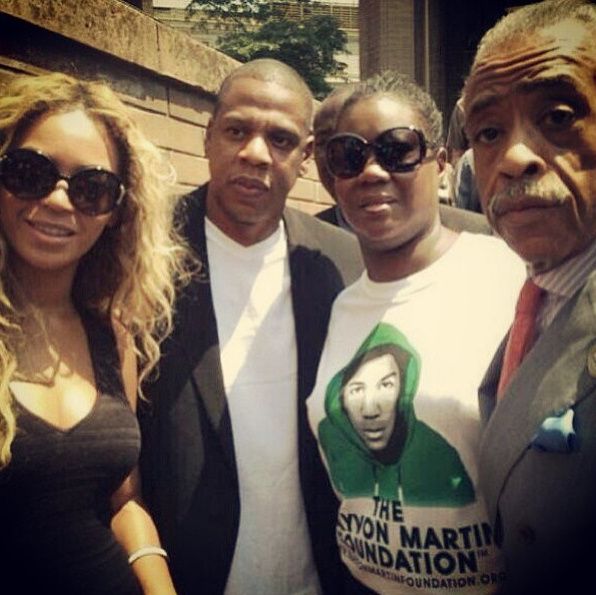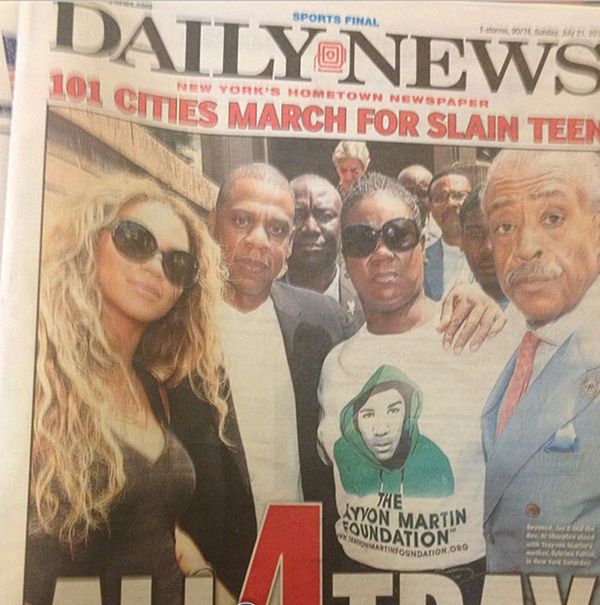 The couple posed with Trayvon's mother, Sybrina Fulton and Rev. Al Sharpton and landed on the cover of the NY Daily News.
Rev. Sharpton remarked about the couple's appearance at the rally saying,
"Jay-Z and Beyonce said they didn't want to speak and they didn't come for a photo op. Jay-Z told me, 'I'm a father. Beyoncé is a mother.' We all feel the pain and apprehension – the laws must protect everybody, or it doesn't protect anybody … We do not come from hate, we come from love of children."
The 'Justice for Trayvon Martin' protest began with a press conference at Rev. Sharpton's NAN offices where Sybrina told the crowd;
"George Zimmerman started the fight and George Zimmerman ended the fight.  My son died without even knowing who his killer was … Today it was my son. Tomorrow it might be yours."
As for how she felt about the verdict, Sybrina said, "We have moved on from the verdict. Of course, we're hurting. Of course we're shocked and disappointed. But that just means we have to roll up our sleeves and fight."
The NYC protest was one of several that took place around the nation.  In Chicago…..
Rapper MC Lyte (who posed with Rev. Jesse Jackson) spoke to over 500 people rallied across from the Everett McKinley Dirksen federal courthouse. She shared, "When the verdict was read, I felt like we lost Trayvon Martin all over again."
And in San Diego,
Jamie Foxx and Samuel L. Jackson addressed the racially charged case at Comic-Con in San Diego.  Though he was there to promote his role as the villain Electro in "The Amazing Spider-Man 2," Jaime also offered support to Trayvon's mom, Sybrina.
"She's always been courageous in saying this has never been about race. She said it's about 17-year-old kids. We have to protect our kids. So I stand with her forever."
He also commented on gun violence in America saying,
"When you look at Sandy Hook and Aurora and all these different things where we're losing our children. Chicago — 67 kids, people killed in a week — we have an epidemic. And it's up to us as the grown folks to be smart enough and intelligent and nice to each other to have a difference of opinion, but also understand that we have to come to a solution."
And when Samuel Jackson was asked about the rallies being held in Trayvon's honor in dozens of US cities, he said, he was "encouraged by the attitude of people after the verdict, that people are willing to stand up and take a stand and get out in the streets, and let their voices be heard."