After an "unofficial" version of "Black Skinhead" went viral this week, rapper Kanye West went on an emotional Twitter rant, claiming he was heartbroken and issuing a international "FUK YOU" to the websites who leaked the clip.  Read the rant inside
When Kanye West found out that "Black Skinhead" had already gone viral (a full week BEFORE its expected release), he took to Twitter to vent his frustration, claiming he's heartbroken.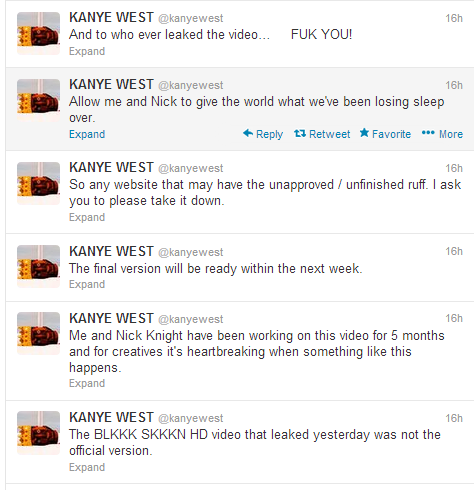 Do you think Knaye West should chill out about the leak, and it happens to the bets or he has the right to be upset! Leave it in the comments! THX!