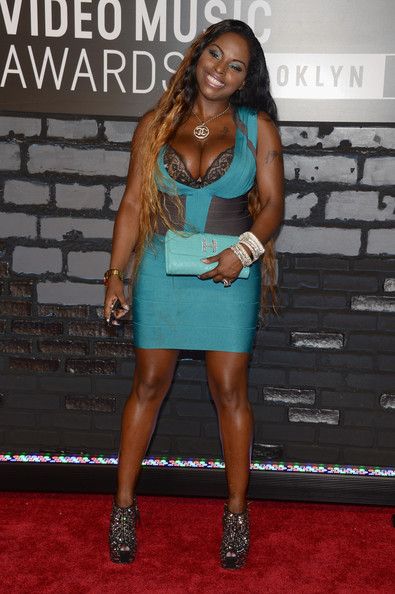 There's 8 things we couldn't help but laugh at…and gag at…while watching those ratchet VMAs last night.  And not all of them revolve around Miley Cyrus' foolery.  Check out our rundown inside…
1.  Foxy Brown was found and invited to the VMAs. 
Did you know?  Maybe you did, maybe you didn't.  She hit the red carpet, but was nowhere to be found during the actual show.  We thought it would have been great for Brooklyn's Don Diva to pop up on stage with Lil Kim at the Barclays Center and let the hip hop crowd have their own N'Sync style reminiscence.  But maybe it was for the best.  Especially after seeing what she decided to wear–this dress that is one bend and snap away from a major nip slip.  Ugh.  Still love her though.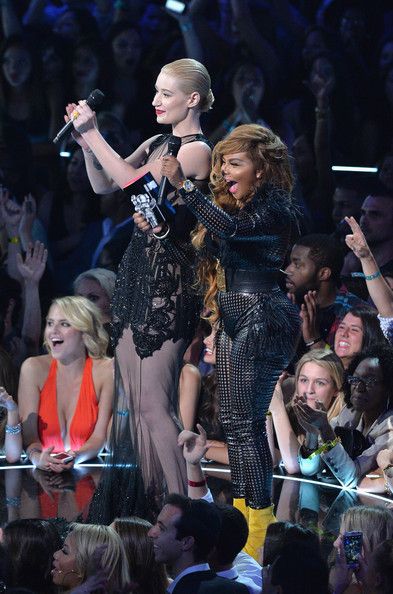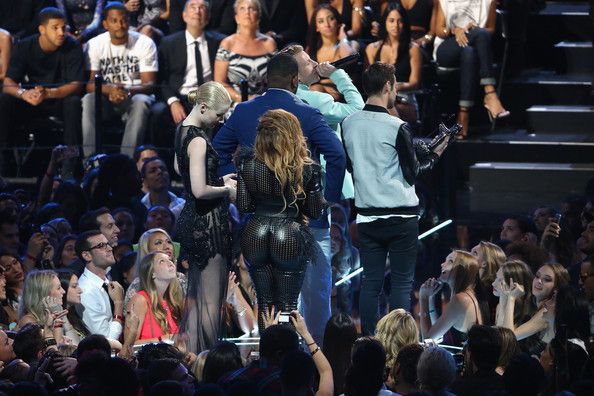 2.  Speaking of Lil Kim, she presented with Iggy Azalea
When these two walked out to present Macklemore & Ryan Lewis with an Award, all we could do was hope Kimmy wasn't taking notes about which body parts of Iggy's she was going back to her surgeon to ask for.  The other BK diva was happy as pie to be there, we were surprised MTV recognized that was a good move to ask her.  And her perforated booty meat.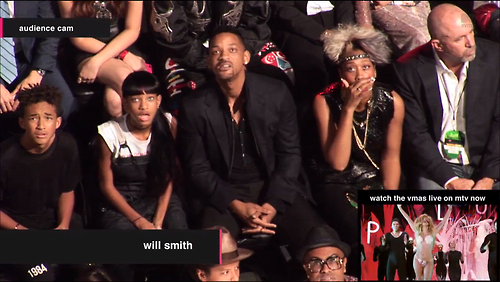 3.  The Smith's reaction to Miley Cyrus' performance
It literally spoke for the masses collectively.  We were all *Taylor Swift shocked face* as well, but watching the train wreck happen in real time was sad yet gagworthy yet…..too many emotions to type.  But when chick crosses the weirdness line of Willow & Jaden Smith, of all people, you know something's off….
4.  Taylor Swift's reaction to Miley's performance
Aren't these chicks, Taylor Swift & Selena Gomez, Miley's friends…or something?  When your own friends are looking away in awe, it's time to rethink everything that's happening.  Taylor is the queen of shade (all those shout outs to her exes and all), so she made every unapproving "shocked* look KNOWN.
5.  Miley's "I want to feel black" performance.
Ok, maybe she didn't say "I want to feel black."  But she did say in an interview she wants to delve into "ratchetness" and "act black".  And then, this happened.
Not sure which black people she's hanging around these days or which vintage episodes of BET's "Uncut" she's been watching, but even the most ratchet of "Bad Girls Club" and "Basketball Wives" were less trashy than her performance.  So what exactly is it that Miley ACTUALLY thinks she's mimicking when she's grinding and twerking looking like a Grand Theft Auto prostitute all over Robin Thicke on a song that really should have been performed with Pharrell?
Meanwhile, there's rumors that Robin regrets the performance after he saw all the backlash.  While some sources say he's ok with it.  But Robin's wife Paula said today, through "sources" of course, that she's not mad at the performance.  She knew it would be R rated as there were several rehearsals…and she's OK with it.  Must be nice Robin….
Check out the performance HERE in case you've been under a rock the last 24 hours.
6.  Rihanna's semi-shade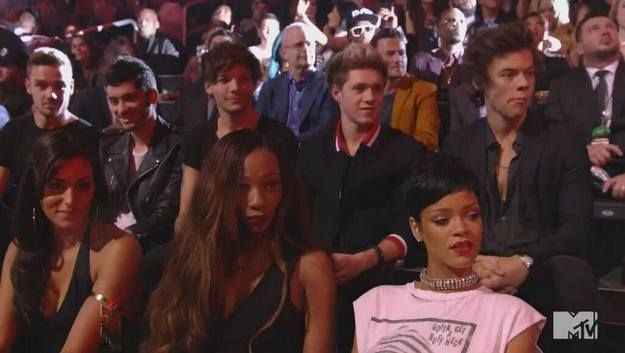 Rih Rih say front row with her homie Melissa Forde.  And neither seemed impressed by anybody's performance.  When the camera cut to them on Drake's performance, they were the only ones sitting.  But Rih has been spotted spending some time with Drake all weekend.  And during Miley's performance, home girl looked confused as ever.  And unimpressed by the try-hard twerkfest.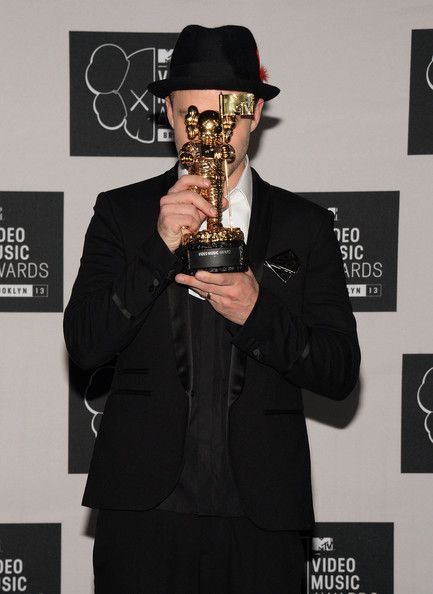 7.  No BLACK folks won a damn thing
MTV isn't slick.  Use the urban acts for window dressing and to bring in ratings, but the only people walking away with Moonmen and being touted as Kings/Queens of the Ball are the non-black folks who are sprinkled in urban dominated categories.  Justin Timberlake deserved everything he got.  BUt there's more than a few folks who were obviously slighted in other categories.   Nothing new…
8.  A$AP Rocky and all his extra foolery
Just peep the clip above of him presenting with Jason Collins, the NBA player who has now become the face of he LGBT in the league.  All that backing away from Jason and pointing.  Who passed him the mic?