A short visit to the county jail didn't dampen Chris Brown's party spirits as the "Love More" singer was spotted leaving an LA hotspot while being trailed by a mystery blonde. See the pics inside and his revelation about leaving the music industry….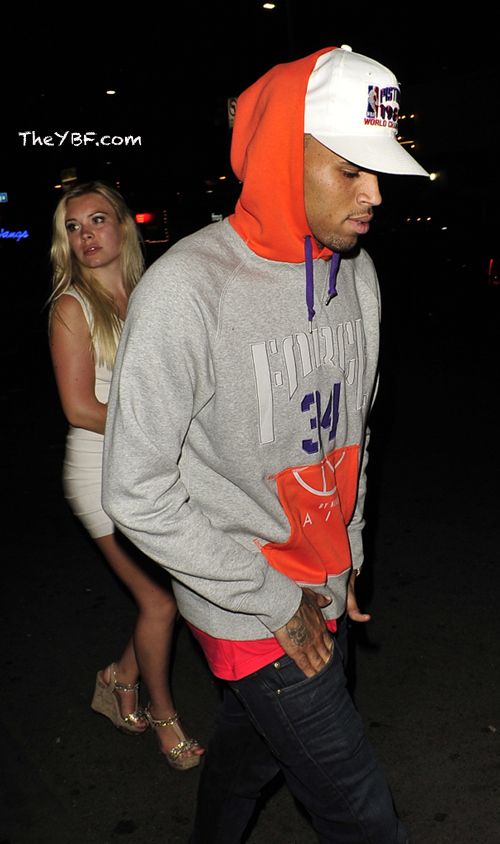 After spending roughly 45-mins in jail yesterday when he turned himself in (regarding his hit-and-run charge), Chris Brown put his legal woes behind him and partied at LA hotspot AV last night.  As he walked to his Lamborghini Aventador sportscar, photographers snapped him with a mystery blonde who was also sharing the sidewalk.
We're pretty sure this "random" chick was just trying to have her picture taken when Chris walked by, seeing that dude spent a fun-filled weekend with his boo Karrueche Tran at the 2013 O. C. State Fair recently.  But, you never know….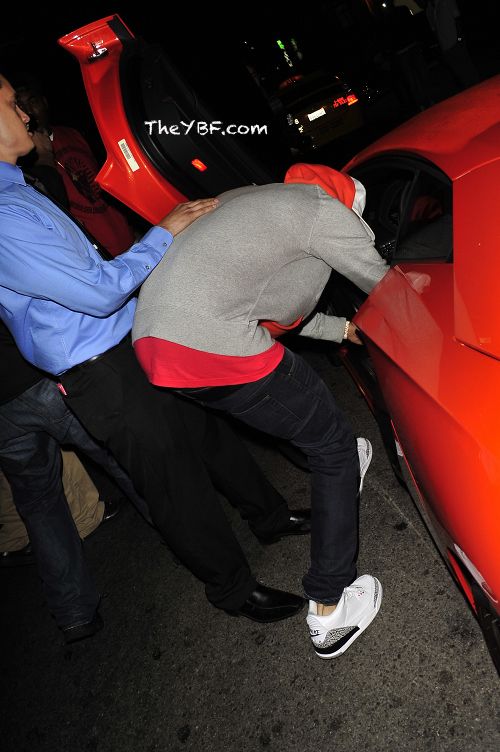 What's next?  While Breezy's next court hearing for the hit-and-run is set for Aug. 15th, he still has to deal with the issue of his probation (in the Rihanna beating) being revoked! Bottom line…..don't expect him to go on tour with the X album (due August 20th) anytime soon.
He also tweeted this morning about being "over" the industry and making this X album his last:

Hmmm….