Not sure what Tyra's going though these days but she look like she went through it and more this weekend.  Check out the "Top Model" host was in Cali looking like that chick from "The Ring,l!
Tyra Banks was spotted peeking around the corner outside her friend Jennifer Klein's Annual Day of Indulgence party in Brentwood this weekend: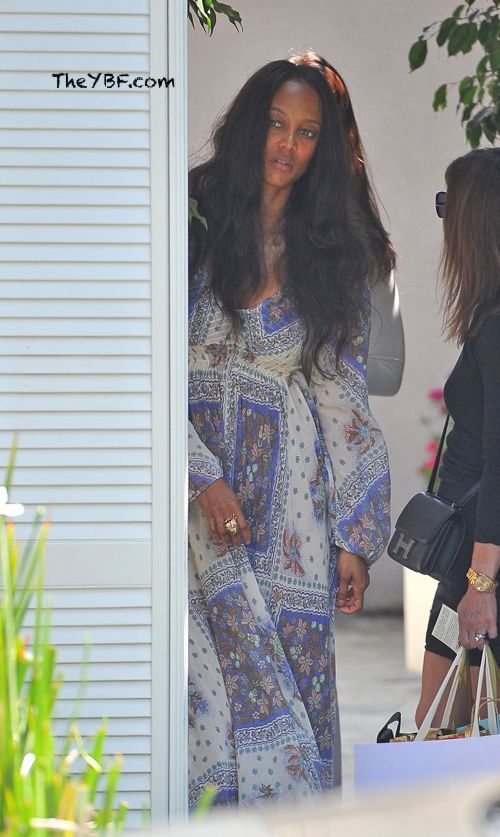 We're not sure if she was going for the weekend flower power grunge look, or if she needs a good nap and a some Argan oil, but Ms. Banks wasn't looking herself this weekend.  We expected her usual fun loving and gorge self to emerge from what was a festive occasion, but….no.
In good news though, she's got some serious "Top Model" Cycle 20 premiere ratings.  It's the series highest rated cycle so far in two years!