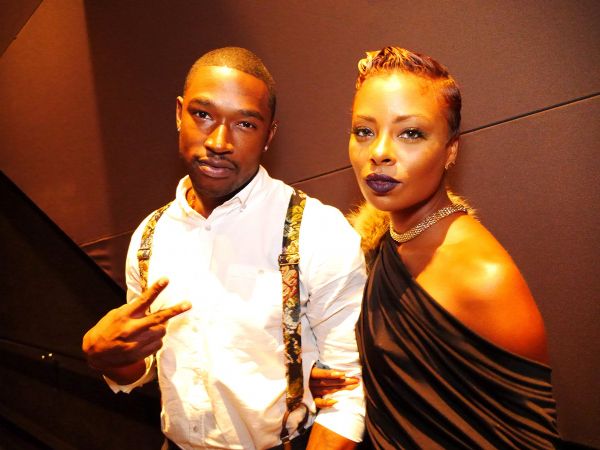 Eva Marcille and boyfriend Kevin McCall are expecting their first child together!  Deets inside on the rapper/singer/songwriter & model duo….
"Top Model" alum Eva Marcille just confirmed she's pregnant!  And she's 5 months along.  Yep, 5 months preggers with only a tiny baby bump showing through her gorgeous black gown at this weekend's BMI Awards (below):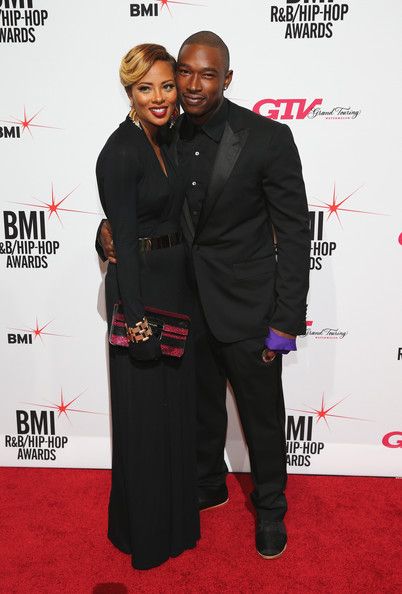 The twosome, who have been together a little less than a year, confirmed to BET.com today that they have a bun in the oven.  The 28-year-old new mom-to-be said about expecting her first child:
"Being able to bring a life into the world is every woman's dream but for me it's more than just a dream it is a magical, mystical journey which I get to share with this amazing man.

Kevin is the only man who I would share this moment in life with."
Well that's sweet.  And we're sure Eva will rock pregnancy well.  The modelicious chick was just in a teeny weeny bikini when apparently she was 2 months along.
"Deuces" rapper Kevin, who already has a toddler daughter, is clearly smitten with his woman.  He gushed about her being on his arm for last Thursday's BMI Awards saying on his IG account.
"My beautiful woman came along to support me. She is such an encouragement to me to keep pushing and also to be grateful for all accomplishments big or small…love her for that cuz shit gets tuff in this game."
Awwww.
Congrats to the couple on their new little one!