With there being so many responses via rap songs to Kendrick Lamar's epic verse on Big Sean's new "Control" track, we decided to compile a list for ya.  Interestingly, almost none of the folks responding were even name checked by Kendrick on the track.  But Wale was, and we've got his take on what Kendrick was trying to do….
In case you're wondering what Mr. Folarin has to say about getting name checked in Kendrick's latest verse that some interpret as a diss — but we label it a call to action to make the genre of hip hop better — he's not the least bit insulted. He's actually taking it as a compliment:
He told Rolling Out today:
Kendrick is a phenomenal rapper. It was a great verse from Kendrick. But I think people are taking it the wrong way. He said my name and a few other names and also said he was the best rapper. I say that I'm the best rapper in every song I'm on, I just don't call out names. He just did it a different way.

It just hasn't happened that way in a long time. Those type of records usually come from the bitter rapper who has had his time pass. Since it hasn't been done by anyone in their prime, it felt shocking. Kendrick gave you a good verse and just named rappers while doing it. Every rapper brags in their own way. He took the position of, 'whoever is standing in my way, I'm going to do something to you.'

I thank him for mentioning me in that category. I may have felt a certain way if he didn't mention me. He mentioned the rapper [Drake] who is going to sell the most records this year, and he mentioned the rapper who has sold the most records thus far in 2013. I think I'm in good company.
Wale's no stranger to putting his (usually rightful) ego on display.  So he continued:
But I always feel that I'm the best rapper. There are a lot of rappers who have done it for a long time who will tell you that I'm their favorite rapper. In this day and age, the hate is 10 times louder than the love. If someone says, 'F– you' it's a scream. But if they say, 'You're the greatest' it's a whisper."
Agreed.  By the way, Big Sean himself said when he was sent Kendrick's verse, he had already laid down his.  So he "cracked up" when he heard Kendrick's and decided not to go back and change his own…because that would be cheating.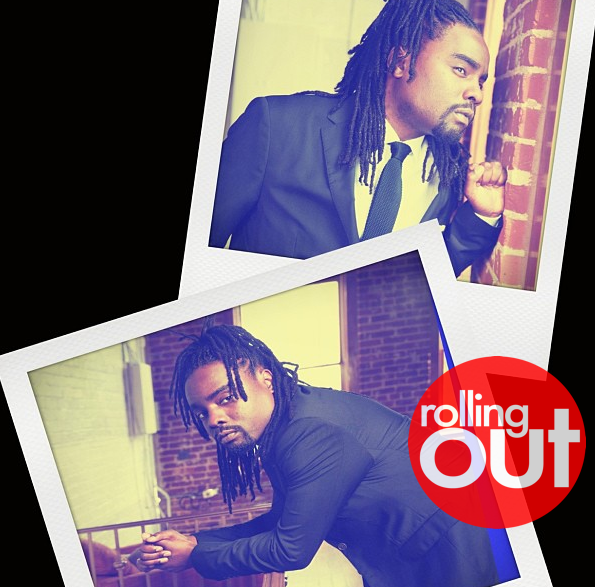 Wale is covering a recent issue of RO, and they posted a sneak peek of his spread.
But some rappers took the verse a little more personal….maybe because they weren't named at all?  Lupe Fiasco, Cassidy, Joell Ortiz of Slaughterhouse, B.o.B., Cassidy, and even little Astro got in on the responses.