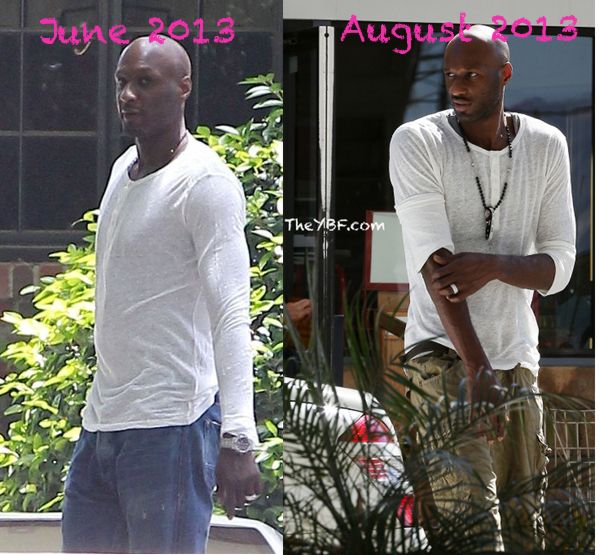 Well this is a doozy.  As previously reported, Lamar Odom was allegedly kicked out of the house after failed rehab & failed intervention attempts.  According to reports, Lamar's recreational drug of choice has been revealed as crack cocaine.
Deets inside…
We posted images of Lamar Odom receiving his car and several suitcases at a gas station near the hotel he's staying in, all of which was delivered by his wife's bestie Malika Haqq.
Once reports surfaced that Lamar was staying at the nearby hotel because wife Khloe kicked him out due to his hardcore drug habit, his actual drug of choice was just revealed.  TMZ reports it's crack cocaine.  And it's been going on longer than you think.
Lamar Odom has been deep into crack cocaine for at least 2 years …

Lamar has gone off the rails with drug use … which is the principal cause of the crisis in his marriage to Khloe Kardashian. As we reported Lamar went to a rehab facility a year ago this month and stayed for 3 weeks before bailing — and we're told the problem was crack.

Sources say Lamar's crack use was extreme before he went to rehab, but he cleaned up his act during the basketball season that just ended. Sources say shortly after he hung up his jersey, he started again with a bang.
Whoa.  We did say for the last several days, that in his most recent pictures (comparison above with a pic just 2 months ago taken at Kim Kardashian's baby shower), Lamar looked to be going through something major.  He looks more frail, distanced, and off.  And crack will do it to you.
Still, some of the masses have been tweeting and commenting that this whole debacle is a cover up.  Folks have said that the "drug addiction" story could have been put out (by the same outlet who has actually been Kris Jenner's mouthpiece for a while now) to re-direct the cheating stories.  Some believe the Kardashians/Jenners possibly concocted this story to slight Lamar, and prevent Khloe from looking any kind of way due to her being cheated on, and Lamar wanting out.
Hmmmm….we wouldn't be too shocked about that conspiracy theory if true.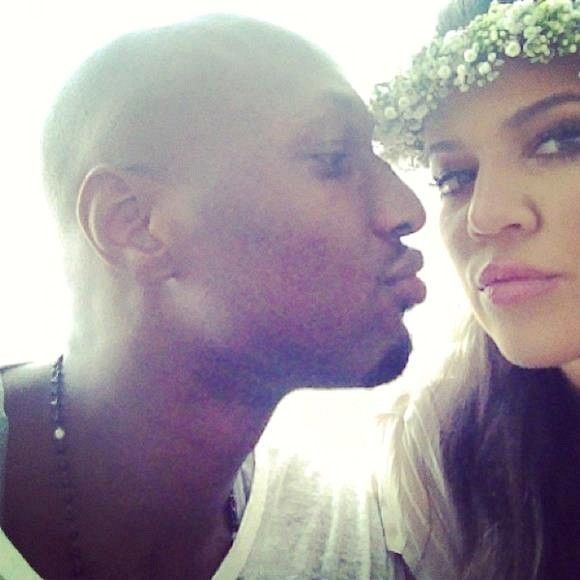 The L.A. Clipper hasn't confirmed or denied any reports of a drug addiction, but his wife is surely popping off today.  She tweeted minutes ago: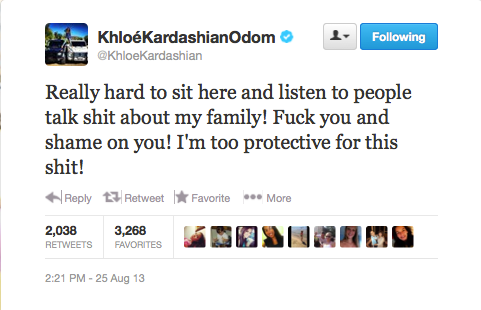 It's not a confirmation or denial, but chick is mad this info is out there either way.
Lamar was seen on previous seasons of "Khloe & Lamar" dealing with his father's heroin addiction.  He also has two kids.