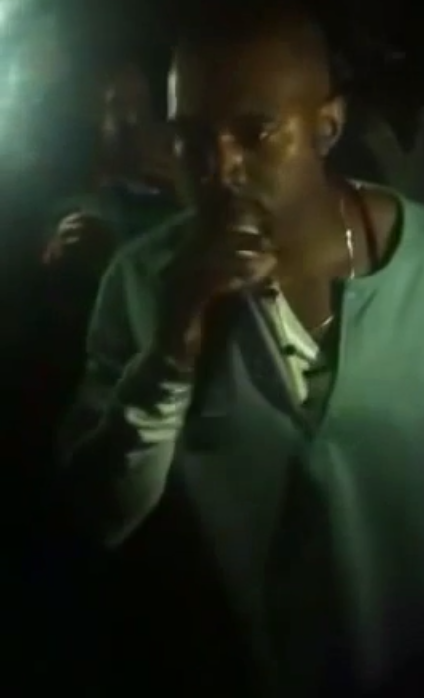 Two of our favorite and most controversial rappers had a few things to say to corporate America and lame rappers who need to step their game up.  Watch Kanye West and Kendrick Lamar pop off on camera inside…..
Last night, Pusha T held a listening party for his upcoming album, My Name is My Name (October 8th) in Brooklyn, and the Goose was FLOWING, clearly.
At some point, Kanye West (who dissed Ray J earlier this week)  got on the microphone and went on one of his infamous rants where he went off on the evilness of corporations, sellouts and designers who put numbers on the back of their shirts.  Interestingly, his fave design house Maison Martin Margiela has a whole line of Number shirts.
He added, "We make good music, we make good music. We don't give a F*CK about how much god damn money you make, we make good music!"
Kendrick Lamar, who'll be hitting the road with Kanye on "The Yeezus Tour", had a message for the slew of rappers who tried to come for him with response/diss records behind his "Control" verse. His bottom line, "They Gotta Try Harder."
Watch it above…..