Singer and reality tv star Tamar Braxton host an in-store signing yesterday in Valley Stream, NY for the release of her Love And War disc. See pics from the signing inside…..
On Tuesday evening, the fabulous Tamar Braxton celebrated the release of her very hot Love And War album with an in-store "meet and greet" event at Best Buy in Valley Stream, NY.  The "Tamar & Vince" star had her parents Michael and Evelyn Braxton on hand to offer their support…and hopefully no fighting.  Tamar's husband, Vincent Herbert (not pictured) was also on hand.  But not her sisters.
Tamar posed for several selfies with her fans (the adults and the little one) with a line wrapped around the block and later tweeted, "Such a great #tamartians day turn out at #BestBuy #LoveAndWar #BeEpic. WON'T HE DO IT? !"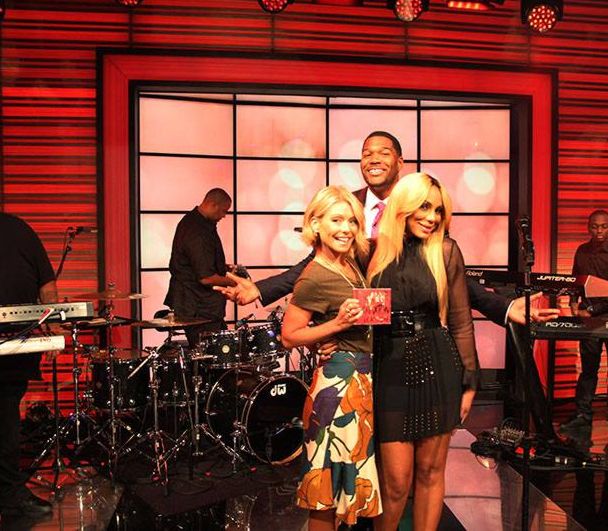 Yesterday, the blondie appeared on GMA were she performed a medley of tracks from the new disc which features the #1 single "Love And War" and her latest hit, "All the Way Home".  And she hit up "Live with Kelly & Michael" today.  Loving Kelly Ripa's new bob!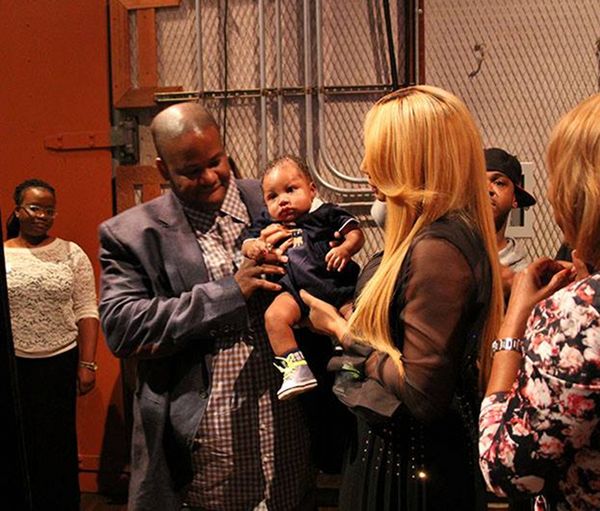 And she and Vince even showed off baby Logan!  Cutenes.
BTW: I'm def copping her album, (the hard copy because my cd player doesn't take burned cds)
Check it out here on itunes
https://itunes.apple.com/us/album/love-and-war/id682102258
Her realtiy show alongside her hubby Vince titled "Tamar & Vince" airs today at 9pm on the WE channel! Reruns have been on non stop of the last season, but I aint mad I love me some Tamar! #SHEDIDTHAT