Well  with social media going crazy over Ciara dating Russell Wilson I guess Ciara took that as a sign to drop her  the interlude titled "BMF" a.k.a . "Bad Mother Fuck@r "off her new album named "Jackie" after Ciara's mother.  On the track Ciara boosts about how she delivered a 9 pound baby, and got that body right afterwards.
But Future isn't agreeing, and took to Twitter to let us know "I wish I  cared", and "Yall mad as shit".  This stems from Ciara's fans trolling his Instagram with emojiis of footballs, trophies, and baseballs in the comments section of his posts.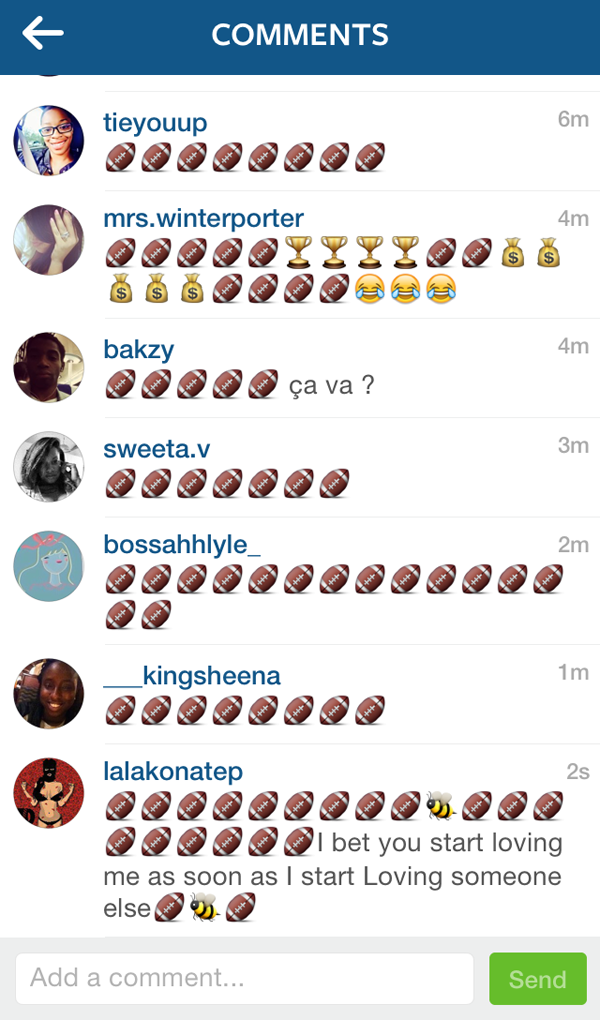 Ciara fans have NO chill, and are going ham on Future. Lately Future and his baby mama Brittni have been spending some quality time together. Brittni had publicly shamed Future last year for not paying child support, and was least supportive of Ciara and his relationship.  Brittni expressed to various blogs that before CiCi came along , Future and Brittni were a "family".
Well no has him all to herself because CiCi has moon walked on to the QB of the winning team. Russell is her new Future.
@toots_santiago