The REAL rappers attending the 2015 Billboard Awards  endeded  with a couple of interesting performances.
Nicki Minaj keep it hip-hop and pop, and Kanye West's performance of "All Day" was bleeped out for nearly a minute!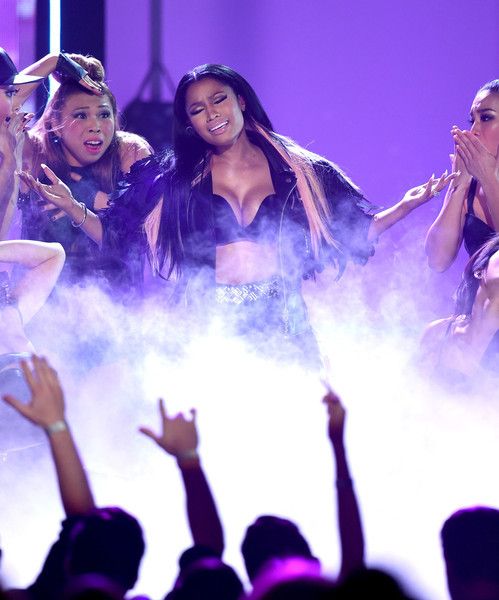 Nicki Minaj skipped the red carpet, but made sure her presence was known on stage.
She kicked off her BBMAs set with The Pinkprint's "The Night Is Still Young."
The raptress was cheated out  of a Billboard Award for  best "Rap Song" , and
lost to Iggy Azalea who had two nominations in the category.
Nicki did have a great performance despite the Billboard Award let down, and
kept it sexy in a bra, and short skirt.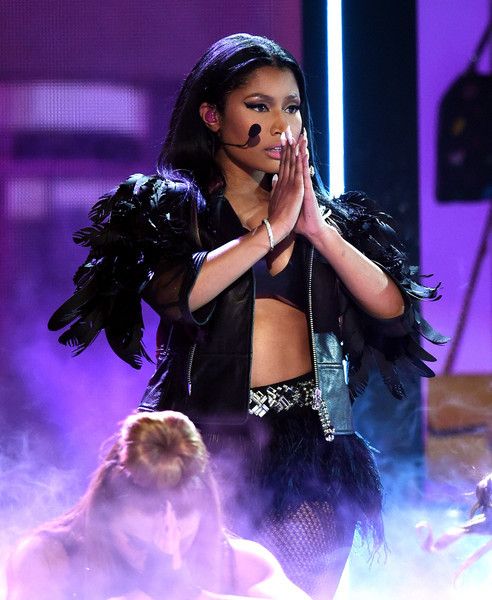 She then continued on with her and David Guetta's track "Hey Mama."
The official video also just dropped, and it's below:
Kanye closed out the show with a HORRIBLE  performance of "All Day".
From the over censoring to the excessive effects on stage that caused us not to be able to see
Kanye this performance was a bust.  While I wish he performed a different song, even
though white people love "All Day N#g@" and "Black Skinhead" the crowd seemed
to love it.( Yes men).