Flawless! Beyonce or should we call her Yonce with this up- do was spotted in New York City rocking her Met Gala hair do while keeping it casual in a Guns and Roses t-shirt and jeans.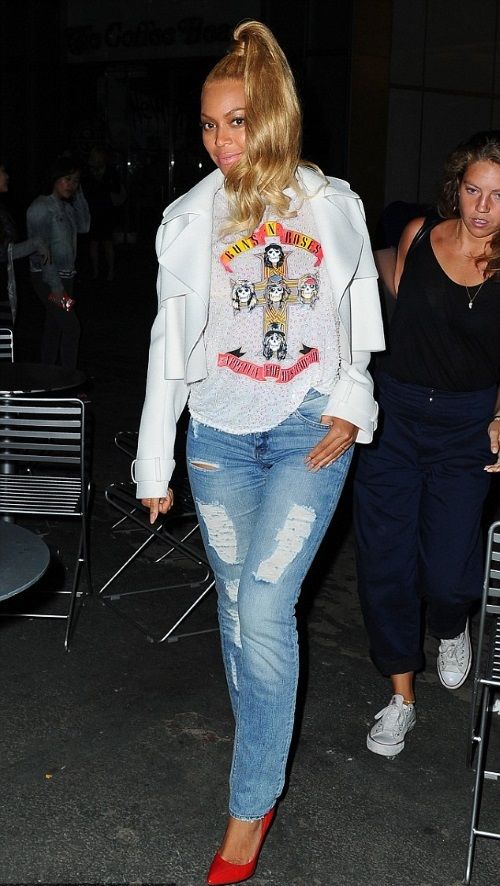 The queen strutted her stuff in the NYC streets wearing a  sequined Guns N' Roses T-Shirt, a Balenciaga cropped basket weave crepe jacket, ripped blue jeans and red heels.
You know Bey has something brewing because she can't sit still for long. It is rumored that Jay-Z and Beyonce will be creating a duet album together ,and we suspect she'll pop up during his B-Sides concert in NYC on May 13th too they'll be streamed on…you guessed it…Tidal.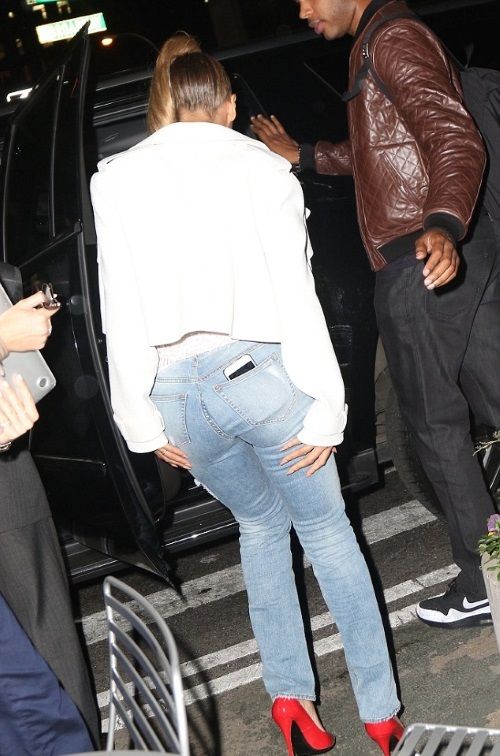 "Dat Ass" didn't grow over night, and Bey is letting us in on the secret of how she gets fit.  Beyonce credits her personal trainer Marco Borge's " 22 day Revolution" a whole food , plant based diet to how she got in shape.
Bey wrote the foreword to the book (available now) where she encouraged readers to get in shape. "The truth is that if a Houston-born foodie like me can do it, you can too. You just need to try it for 22 days."
I just might try it if it makes me look like this. Are you game?