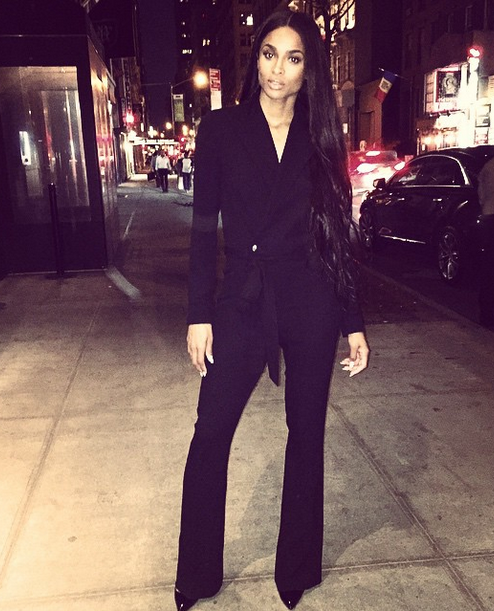 Ciara, shown atop in a Ralph Lauren suit, posted a photo from the dinner on Instagram, as they celebrated her Jackie tour and first week sales.  How'd she do?  It depends on whether you see the glass half full or half empty.
Last night, LA Reid (above) and Epic Records threw a Jackie dinner for hit-recording artist Ciara.
From a social media perspective, Ciara is doing very well. Her tickets sales (for the #JackieTour)are brisk and her dirty-dancing clip went viral, also, and most importantly, she has the support of label boss LA Reid. And her single "I Bet" is a hit on the radio and at clubs.
Now…..if you're wondering how the album did last week, it moved roughly 19,856 units and will debut at #14 on the charts.  Don't cry for CiCi…..there's always time for a 2nd, 3rd or 4th single to come out and shoot the disc into the top 10.  Don't count #Jackie out just yet.