Floyd "Money" Mayweather is the undefeated light weight champ of the world. It all went down Saturday night, and I feel bad for you if you payed $100 because it was one of the most boring fights of all time.
Mayweather  was named the champ by decision of the judges, so this means there were no knock out or blood bath. Floyd is known for his strategic punches, and steady flow while Manny is known as  the busy bee of the ring he wasn't Saturday night.  Pacquioa was too hesitant when throwing his punches, and missed opportunities to get off his punches.
Floyd threw 267 jabs and landed 67, and Manny threw 193 , and landed 18. Mayweather threw a total of 435 punches and landed 148 of them, and Pacquioa threw 429 landing 81.  While Manny threw 236 (27 connected)  power punches according to the judges, he only landed 63, while Floyd threw less (168) power punches and landed 81 ( 48% connected).
Many called the fight a let down, and a waste of money due to the fact that the fight came with a hefty $100 price tag. Boxing star Mike Tyson tweeted :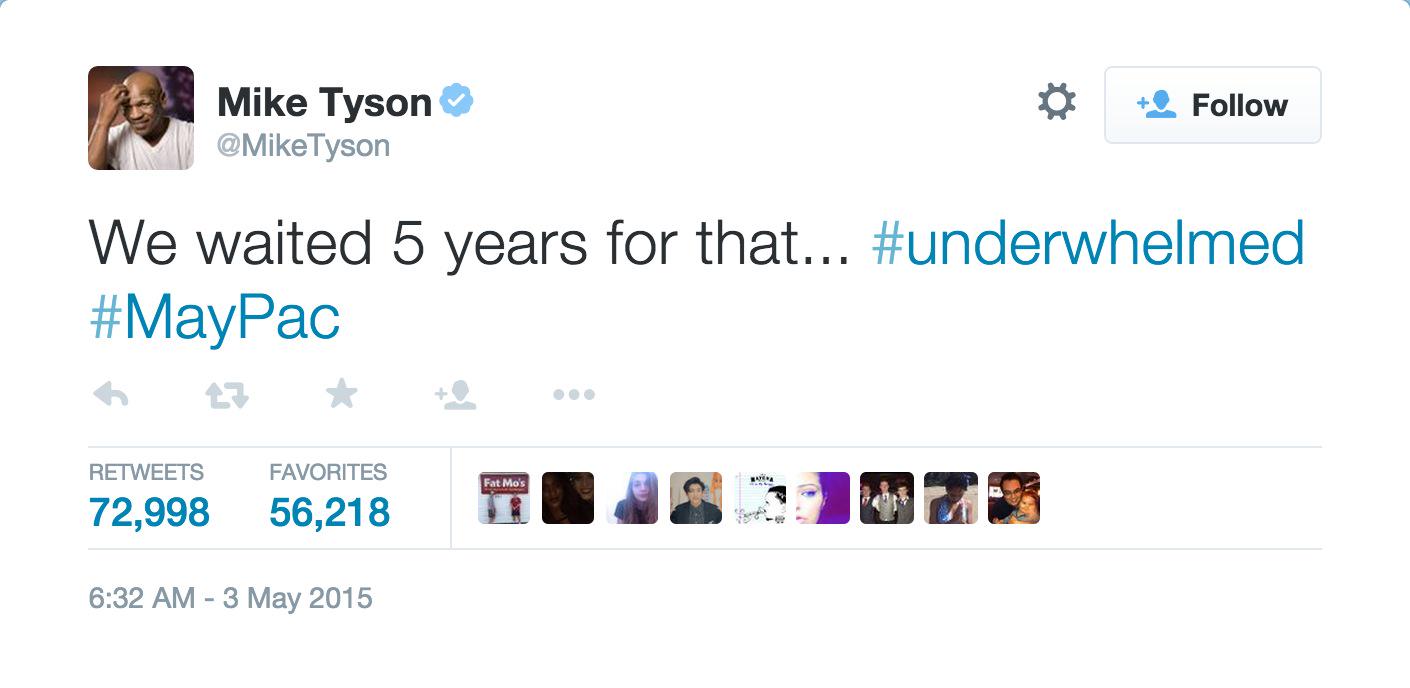 More Pics from the fight
If you didn't order the fight or hit a fight party, the match will air in full on HBO May 9th.