Celebs took over La Vegas last night as the #MayPac fight went down inside the MGM Grand.  We've got the stars who dished out tens of thousands to hundreds of thousands to sit ringside for boring a$$ fight.  Plus check out the after party pics……….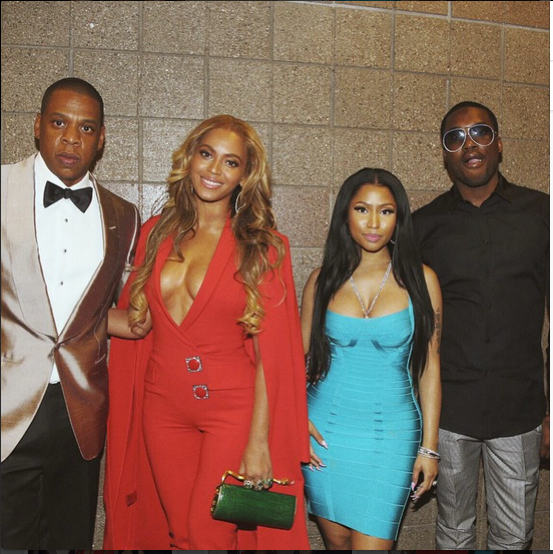 Nicki Minaj and Beyoncé chilled ringside with  their men to watch the Mayweather vs. Pacquiao fight.  The two looked like "knock outs" , and are known to hang out at event's like this year's Coachella Festival .  So it's only right they snapped pics together alongside Jay Z and Meek Mill at last night's fight.
While Nicki looked took us back  to 2008 with the Herve Leger bandage dress,  Queen Bey rocked a red hot jumpsuit with the matching cape.  Bow Down Bishes . Jay was looking pretty dapper himself in the iridescent tux jacket, and Meek kept it dope boy fresh in a all black button down with some spiked out sneakers.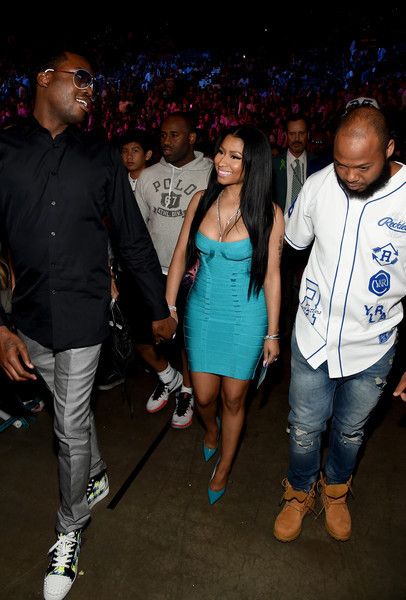 Nicki looked cute nonetheless and wasn't shy about flashing that rumored engagement ring from her "Boss".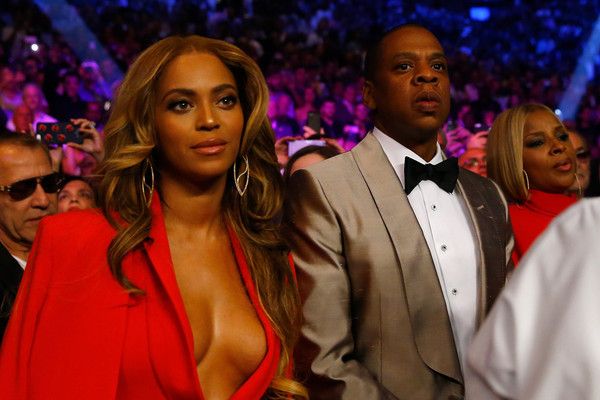 Hey Mary J. Blige! We see you watching this overrated piece of….. anyway lets continue.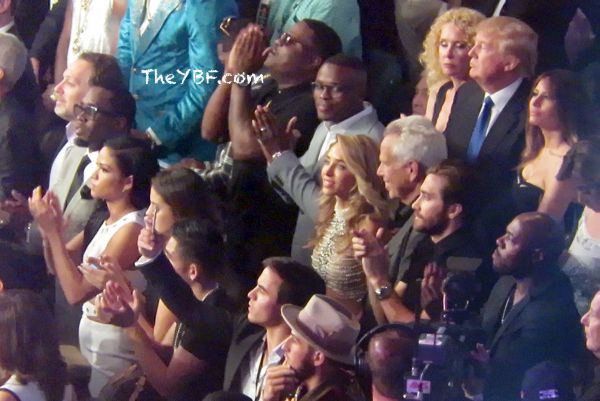 Also spotted in the crowd — Diddy and Cassie.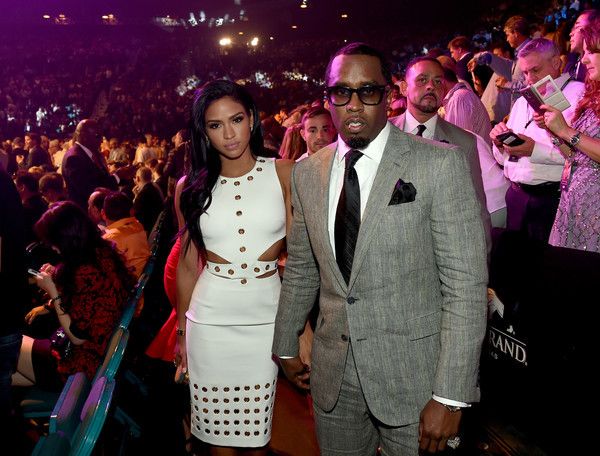 Say what you will about how this couple gets down….but Cassie looks stunning and Diddy knows how to rock a suit flawlessly.
And look who else was boo'd up and showing PDA: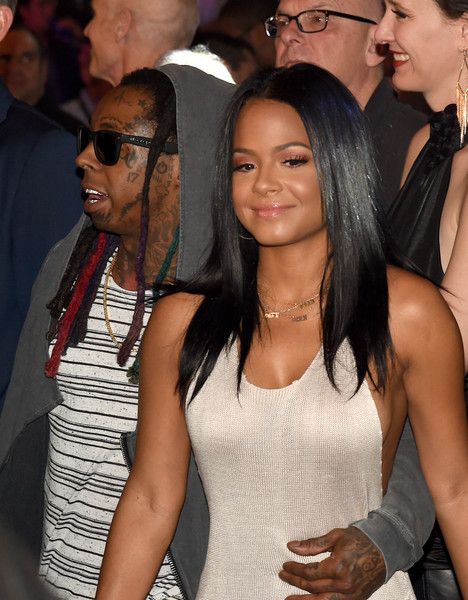 Miss Tina Turn Up and Tunechi F. Baybe.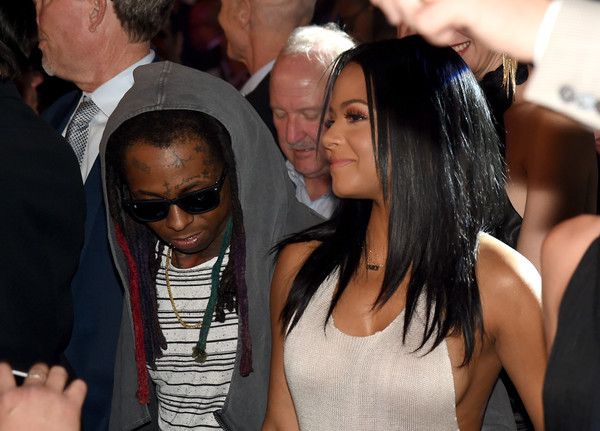 Yep, Christina Milian and Lil Wayne.  We're sure she's happy Wayne is publicly claiming her and she's looking happy to be in his corner.
Other couples spotted in the mix: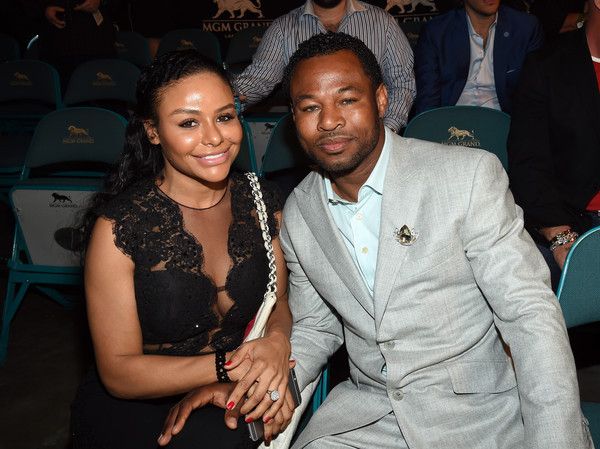 Boxer Sugar Shane Mosely and his wife Bella Gonzalez were cuddled up ringside.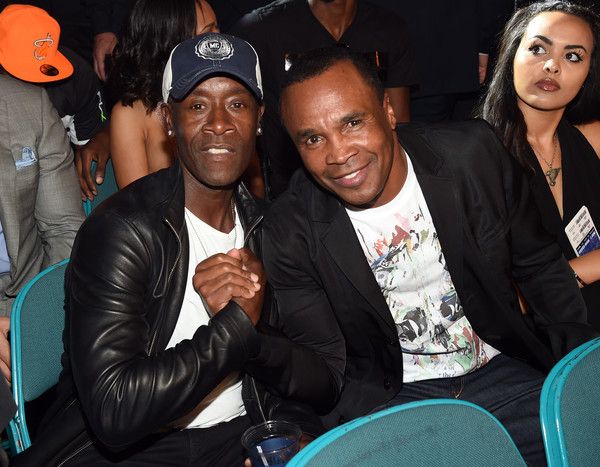 Don Cheadle posed it up with Sugar Ray Leonard.
Denzel Washington caught up with his Training Day director Antoine Fuqua.
I guess it was a relax day for Mr. Washington.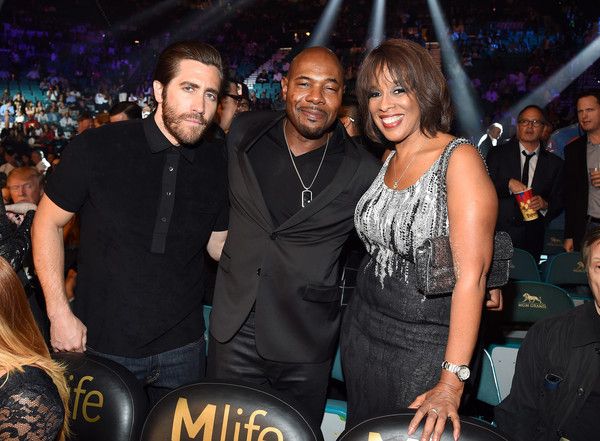 Gayle King and Jake Gyllenhaal, who is starring as boxer Billy Hope in the upcoming Southpaw film, posed it up with Antoine as well.
Hey Mike!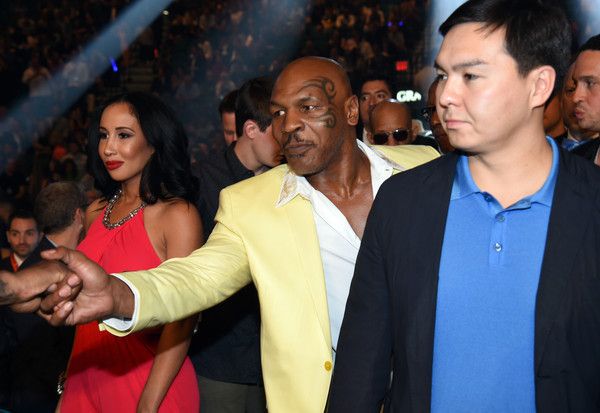 The other Mike, Mike Tyson, was there with wife Lakiha Spicer.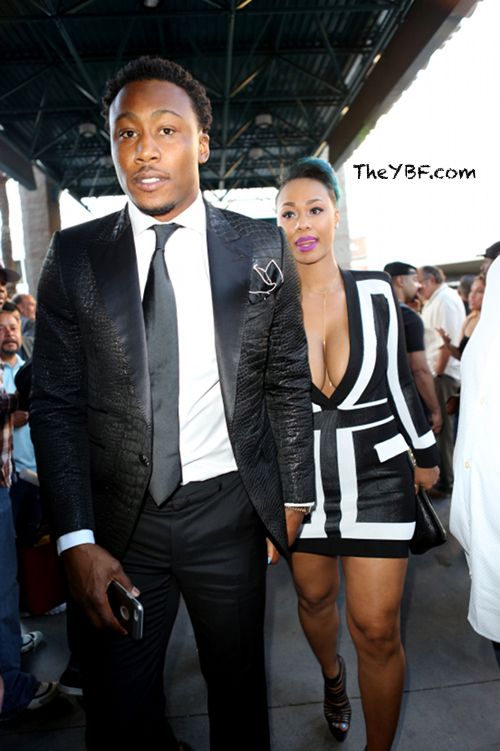 NFL Star Brandon Marshall brought his date, his wife Michi.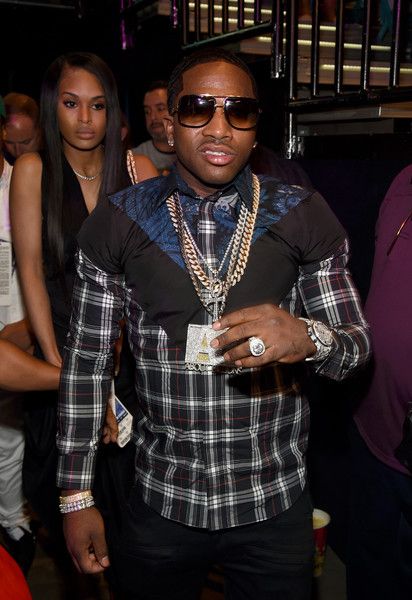 Boxer Adrien Bronner came thru with his entourage.
Dave Chappelle and his wife Elaine also took in the big night.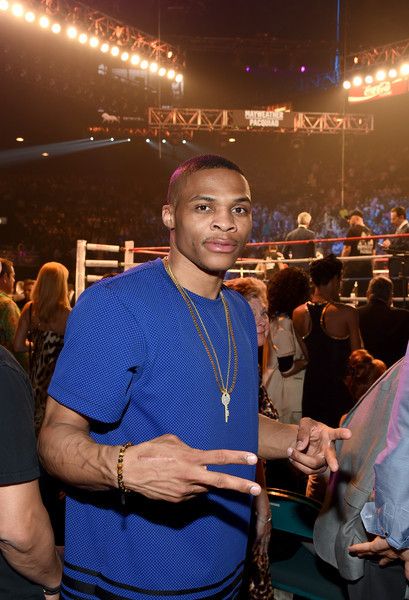 And NBA star Russell Westbrook got in on the ringside action.
Over on the afterparty scene: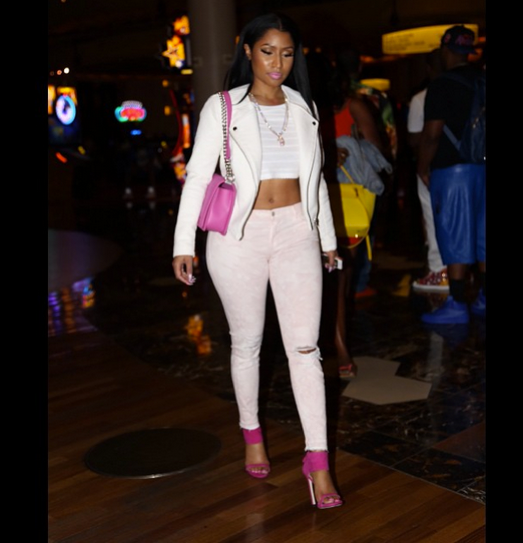 Nicki hosted a party at Chateau while also celebrating her manage Manny Halley's birthday.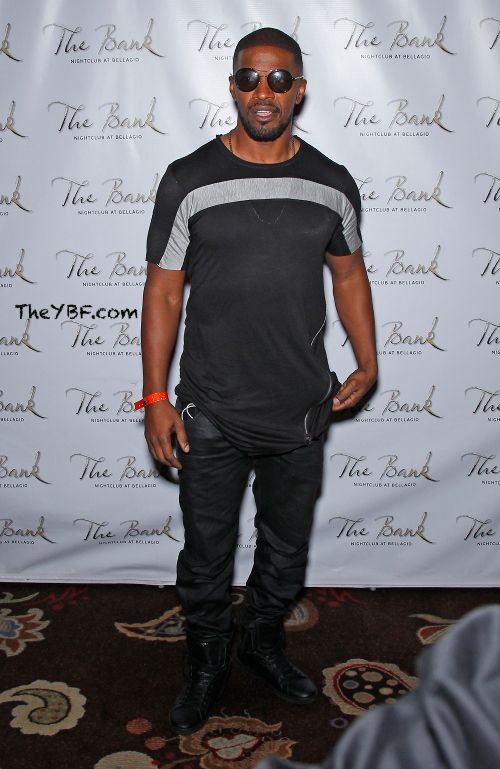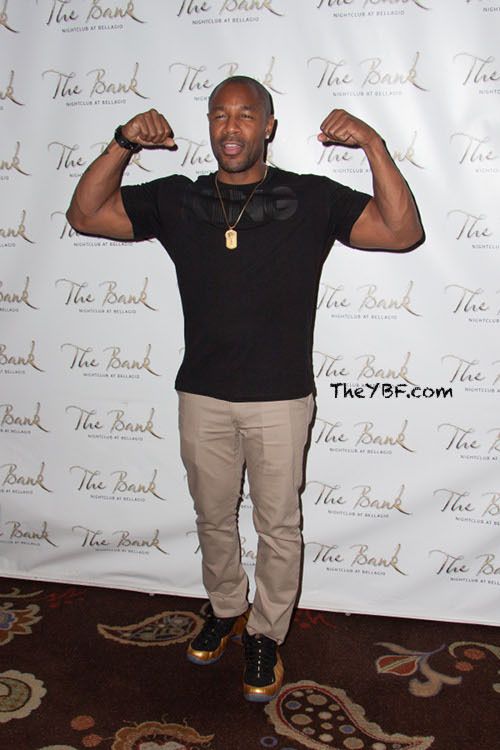 Jamie Foxx hosted an afterparty at The Ban at the Bellagio and Tank came out to party. He also sang the National Anthem at the fight.
Fantastic Four star Michael B. Jordan partied it up at the SHOWTIME VIP Post-Fight Dinner at MGM Grand Hotel & Casino. Bow Wow, GM Showtime Sports and Event Programming Stephen Espinoza, Michael Strahan and Allen Iverson all posed it up as well.
Heeeey Michael.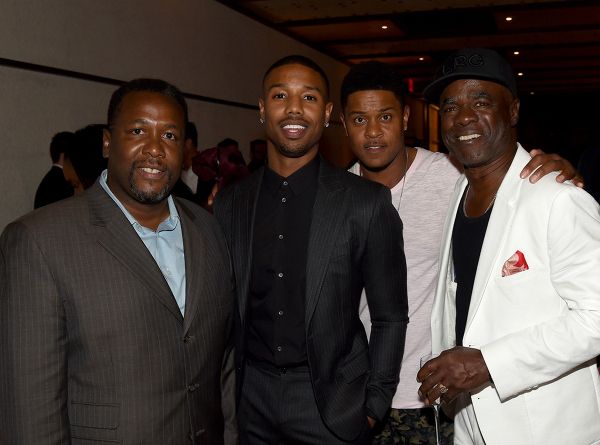 Actor Wendell Pierce, snapped pics with Michael, Pooch Hall and "House of Lies" star Glynn Turman.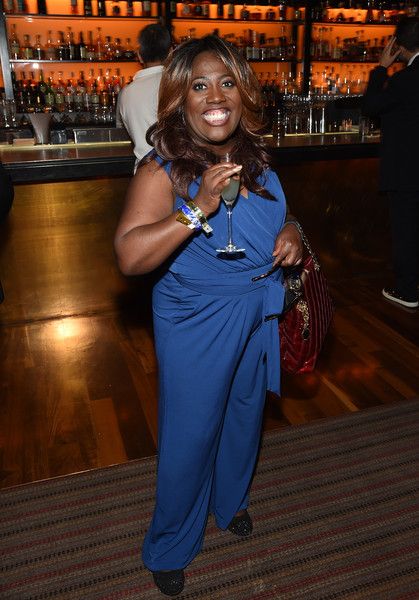 "The Talk" co-host Sheryl Underwood put on her jumpsuit and flats to keep the party going.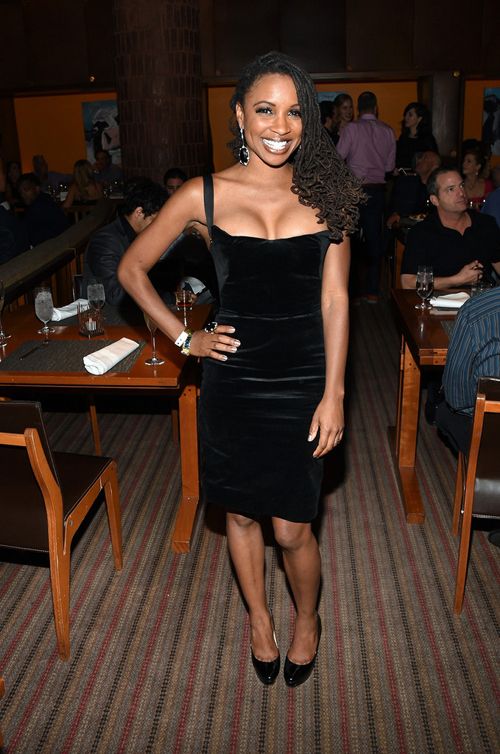 And "Shameless" star Shanola Hampton looked cute while at the afterparty.  Love her!