Yesterday the Philadelphia Sixers revealed their new logos as a part of the on going re-building/re-branding efforts. The Philadelphia basketball team also plans to change the team uniforms in an effort to erase the streak of losses they have occurred.
Honestly I can less what the logo looks like if the team is winning. The Sixers administration has made so ultimate dumb a$$ decisions, and seem to focus on the dumbest details ever.
How about thy start with re-building them team, and instead of picking the most inexperienced players to ass to their already young team, and  invest in obtaining seasoned players to help restore some balance.
On top of that stop trading players that aid in the re-build of the organization like Micheal Carter-Willams !
As a life long Sixers fan I enjoy the current logo and uniforms as is, but if you are the least interested here are the options:
Yeah the Ben Franklin one is a gem right?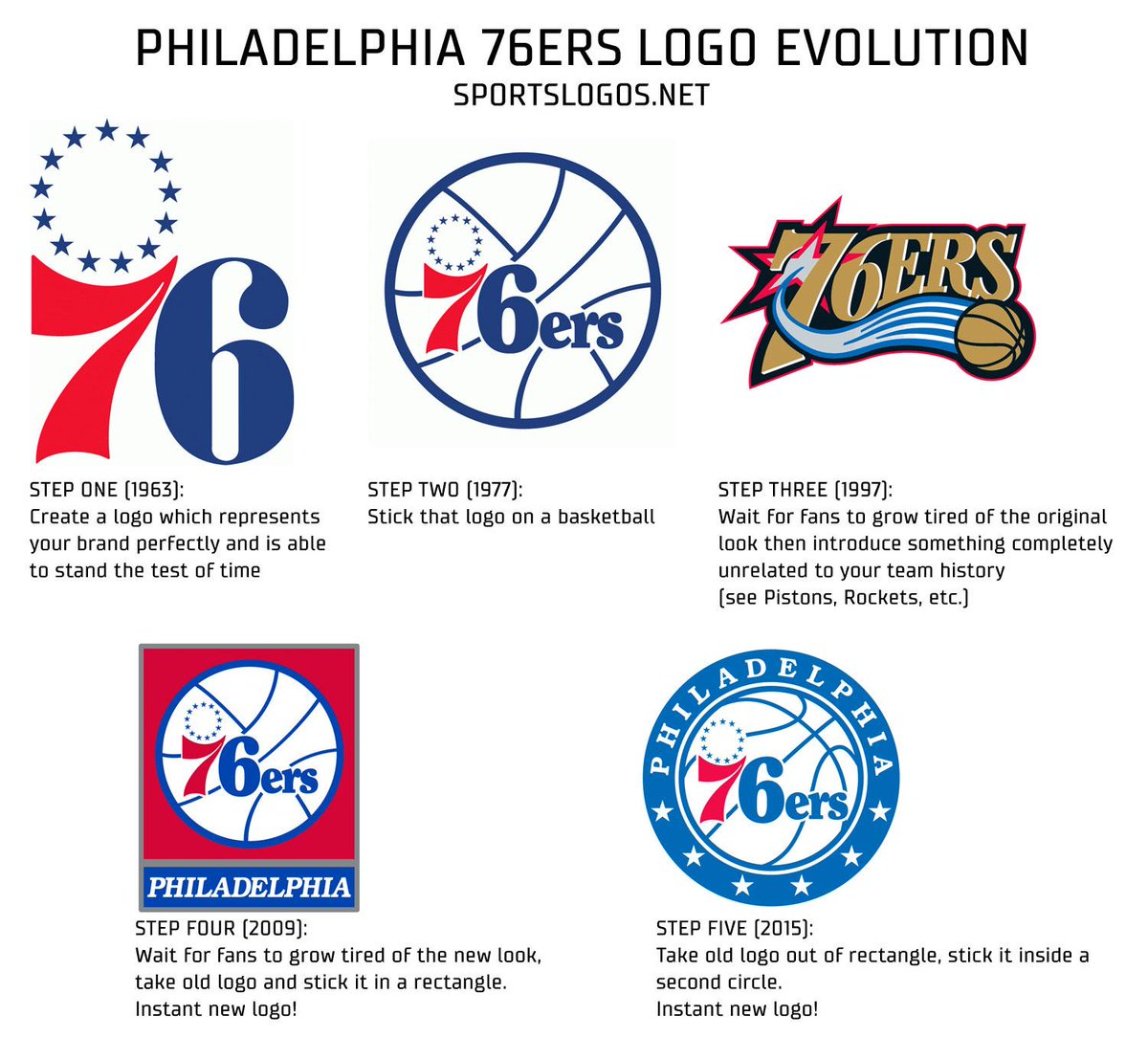 The new uniforms will be unveiled on June 18, and at the very least, we know they'll retain the current color scheme.
UPDATE: Jason Wolf of Delaware Online reports that the Sixers will not be using this logo, but they did explore doing so:
I sure hope Ben Franklin can hoop because we need a W!
Until then I am a Warriors fan
follow @toots-santiago