Blac Chyna was spotted celebrating her 27th birthday with friends in the streets of West Hollywood on the cusps of rumors that she had "lawyerd" up, and wants to fight her baby father Tyga for FULL custody of their son King Cairo.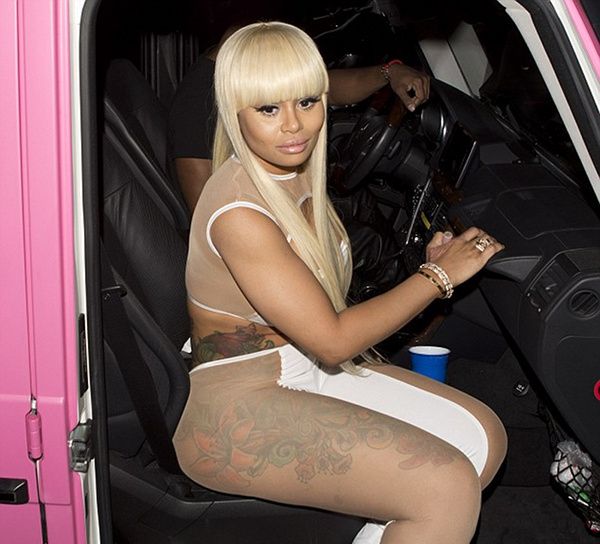 While last night was turn up time she is going to  have some days ahead that could bring on some MAJOR pain in the silicon  According to TMZ sources, the former stripper is gunning for primary physical custody of her 2-year-old son with rapper Tyga. S
he has lawyered up with a top divorce attorney, flied legal docs last week and she's ready to go to war!
According to the report, Chyna does NOT want her son around Tyga's alleged underage girlfriend  Miss Kylie Jenner.  Blac feels Kylie is too immature to play step mommy.
On top of that, Chya also allegedly sees an issue with T-Raww dating a minor (she's 17) and feels his bad judgment can rollover to his parenting skills.
(Birthday suit for real huh?  Guess this is a bad judgement for Blac Chyna. )
Another reason she wants full primary custody is she does not want King to have to go back-and-forth between houses once he starts preschool.
So, in most cases, if she's asking for full primary custody she's also seeking some coins. And that rings true here Chyna allegedly wants child support to cover King's housing, food, clothing, school…AND nannies.
Another day  in the land of the thots.