Changed the game with that digital  drop
Know where you was when that digital popped
I stopped the world
Male or female, it make no difference
I stop the world, world stop…
Carry on
-Beyonce
Earlier today, Nicki Minaj "stopped the world" and release the visual for her club-banging Beyonce collab
"Feelin Myself" from her album The Pinkprint.The eye-popping clip debuted on TIDAL today, but if you haven't
already forked over $9.99/$19.9  WE have the video for  you for FREE 99! Yassssss!
The ladies look amazing, and their chemistry in on a 1000.
Here are some still shots of "Feeling Myself".
Beyonce and Nicki Minaj look hot in black and white outfits while rocking knee socks to match.
You know that this will be a summer must have now that Bey rocked it, and I must say the Queen is looking "Flawless".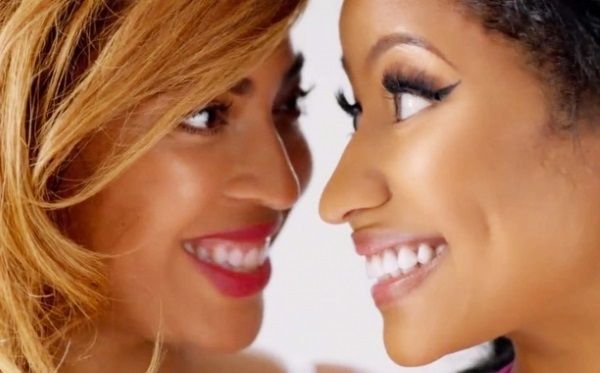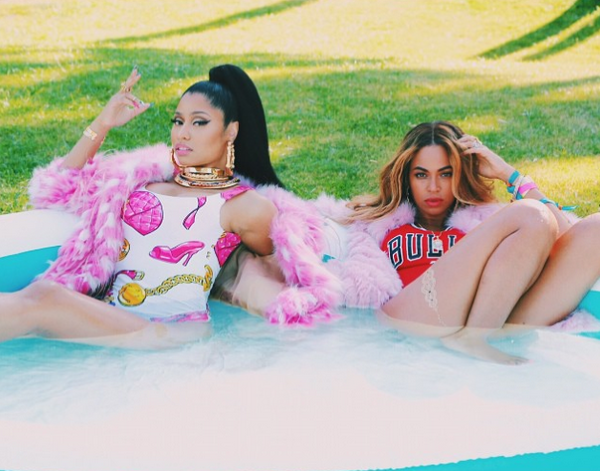 Work ladies!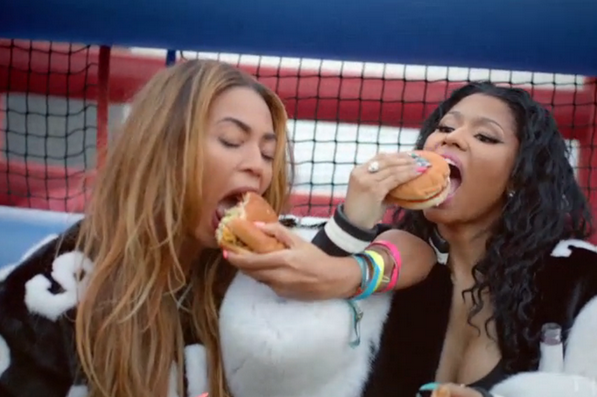 Got to keep those bodies thick ladies! Only these two can make it look this good.
Watch "Feeling Myself" by Nicki Minaj and Beyonce below: