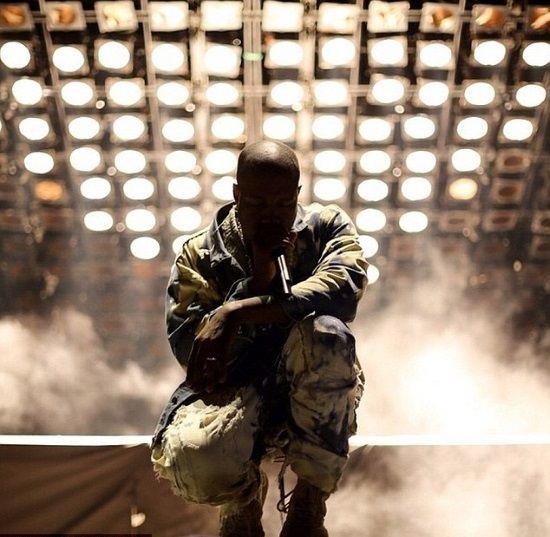 Kanye West had a weekend full  of highs and lows on his road to bringing  his "Yeezus" set overseas to headline the Glastonbury Music Festival.  Prior to  Kanye performing on the  Pyramid Stage, his presence at the festival had people "in their feelings".
The Daily Mail reports that 134k music lovers signed a petition to have his headline act cancelled.  Fest attendees were apparently upset that  hip-hop had taken over the main stage and pushed other genres (the whole point of the festival) to the background.
One music fan crashed Kanye West's Pyramid stage performance!  A few seconds after he hit the stage security dragged him off stage, but Kanye was visibly irked.  Apparently the stunt was actually premeditated as the heckler, comedian named Lee Nelson, tweeted this pic BEFORE the stunt.
Seems like Kanye doesn't like when others steal his shine on stage,but he has every right to steal someone else moment. Hmmmm.
Kim Kardashian West, who's pregnant with the couple's son, arrived with Kanye via helicopter Saturday afternoon.  She enjoyed the concert performance from her own self-contained area near the stage in another super tight dress and heels. She tweeted, "Perfect shoes for Glastonbury! LOL (have my wellies in the car don't worry)."