The "Mack" is BACK! Beanie Sigel hit the sold out  TLA stage on Philly's infamous South Street alongside his State Property family this past weekend, and he did not disappoint.  On the heels of the "Broad Street Bully's" State Property reunion at Jay-Z's Tidal "B-Side"  concert that was held exclusively for Tidal subscribers Beanie Sigel hit the stage with a agenda to let us know he may have one lung (due a shooting where he was an innocent bystander), but he still knows how to "Rock the Mic".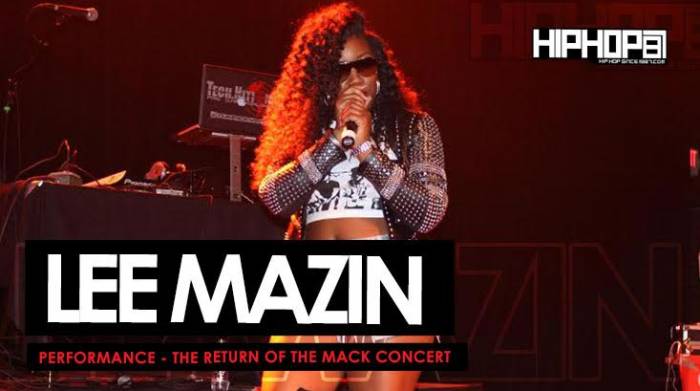 Picture courtesy of hiphopsince1987.com
Dream Chaser's Lee Mazin was first opening act, and hyped the crowd up with her new song "She Got It". Wearing designer thigh high boots with denim cut-off shorts, a crop top, and leather jacket Ms.Mazin did not fail to disappoint the ladies and the fellas in the audience. The first lady of Dream Chasers is a Philly native, and expressed while on stage that she was honored to be opening for the legendary Philly rapper Beanie Sigel.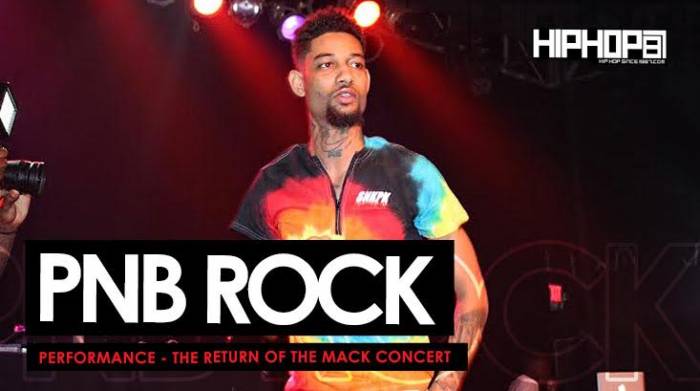 Picture courtesy of hiphopsince1987.com
Philly's up and coming harmonizer/rapper PNB Rock took the stage after Lee Mazin, and impressed his current fans while making new one after performing his buzz worthy song" Hit Me Up", and "My City Needs Something".  PNB Rock took control of the stage, and worked each side of the crowd. Rock just came home from being incarcerated for four months, and while being away his video for "My City Needs Something" was playing non-stop on MTV Jams. PNB has been spotted with some top artists like 50 cent , so he is a rising star to watch for.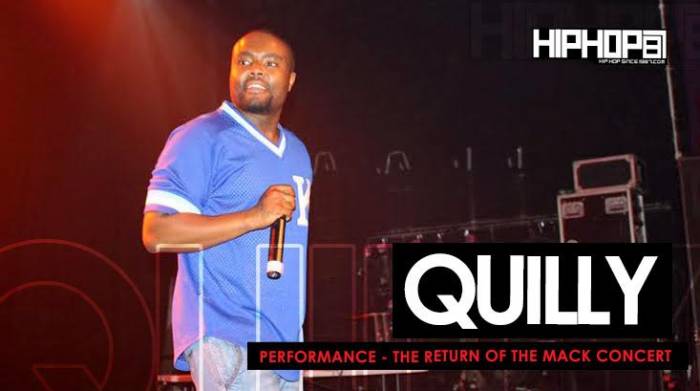 Picture courtesy of hiphopsince1987.com
Quilly Millz also graced the stage to spit his popular songs of of his endless catalog of mixtapes. The "Haines Street Hustler" from Philly is currently signed to On Dek records, and recorded a song with Troy Ave. titled "On Dek". The song has been playing regularly on Philly's commercial radio,and should be a favorite this summer.
Once the opening acts finished their sets the crowd was ready to see the main attraction. Beanie Sigel was introduced by a sound bite of a news reporter re-enacting eventful times that occurred in The Mack's life. Once the sound bite ended Beanie strolled out with a confident swagger, that let the audience know that he may have been gone for a minute,but he never lost it. As he stood in front of his "day one" fans (as he puts it) the broad street bully decked out in true religion jeans, and timberland boots while wearing a iced out watch and pinky ring.
The Mack was back, and everyone knew it as soon as he stepped on the stage. He went right into his hit songs starting with "Do It Again", and later on brought out Omellio Sparks,Peedi Crakk, Oschino Vasquez, Young Neef, and Philadelphia Freeway. The crowd went wild as Peedi Crakk and Philly Freezer preformed their smash hit "Filp side". The State Prop chain gang finished off the night with a Philly classic "What We Do". Even though the song features Freeway , Beanie Sigel, and Jay-Z the crowd didn't miss Jigga Man's presence, and didn't miss a beat while they sang along to Jay-Z's verse. As the show came to a close a good.old. fashion block party dance off ensued showcasing some of the realest gangsters of rap favorite go to two step dance moves.
 "Thank yall for an eventful free night" Beanie Sigel said as he stood in front of his admirers. If the crowd didn't know before they stepped into the venue they know now !
The Mack Is Back B#th!
Check out the performance below:

Follow @toots_santiago on Twitter