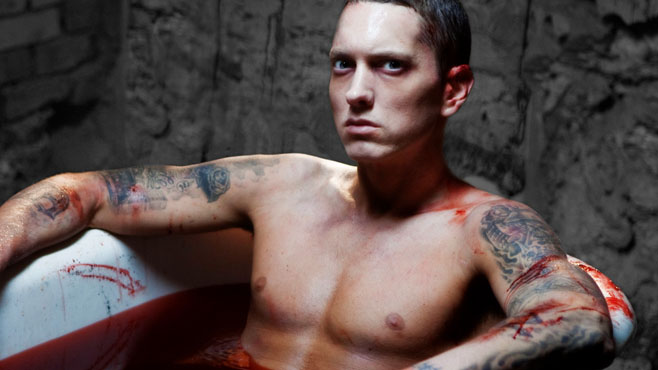 The anticipation has been high for the long-awaited music video for Eminem's new single "Phenomenal," which is the lead song off of the soundtrack to the upcoming movie Southpaw. After giving us a few sneak peeks, Shady finally releases the full, movie-like video for the aforementioned single.
The video starts with Eminem waking up in a hospital and instantly under fire. Having to escape the premises quickly, Em steals cars, fights off the bad guys, flies in helicopters, all before finally reaching a safe location — the stage with Dr. Dre.
The movie Southpaw will be hitting theaters on July 24th and we're beyond excited on our end. The soundtrack includes other guests such as 50 Cent, Gwen Stefani, Slaughterhouse, Action Bronson and more.
Take a look above at Eminem's new "Phenomenal" music video, which was first exclusively premiered on Apple Music.
Plus checkout  the collab  "Kings Never Die" for the movie South Paw featuring Gwen Stefani: