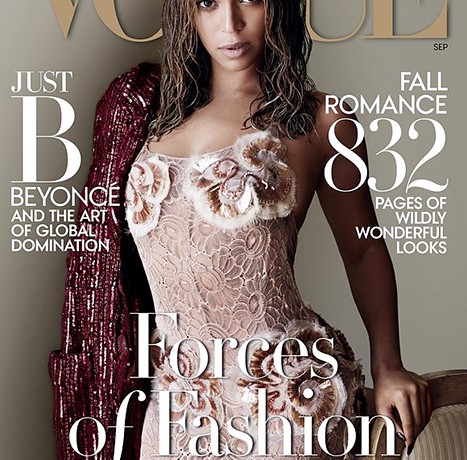 Flawless is one of many words that can be used to describe Beyoncé in this month's issue of Vogue. The famous fashion-bible issued their biggest cover of the year on Thursday, Aug. 13. Who better to grace the September issue than Beyoncé?
Queen Bey is turning heads in this issue. From the cover to being one of three black women to make the cover of the September issue, Queen Bey is killing it. The cover reads "Just B," "Beyonce And The Art Of Global Domination." The Iconic singer has many looks in this issue. Mario Testino got to capture her beauty as she rocks a sparkly purple blazer, a body-hugging lavender lace dress and a black mesh dress that hugs in all the right places. Aside from being photographed there is also a clip of Beyoncé during her shoot and might I say she is the epitome of flawless.
Pick-up your September to capture the pure essence of amazing a.k.a. Beyoncé in one of the hottest fashion-bibles known to man, Vogue.
Checkout these gorgeous shots of Beyoncé in Vogue below:-